Where we built links in April 2021
April brought with it a new set of challenges, including outreaching content relevant to the Easter weekend, while also devising other exciting, newsworthy campaigns that gain exposure, unconnected to one of the biggest national holidays.
At Glass Digital, we spend a lot of time as an outreach team ensuring we hook on to awareness days for clients where possible (check out my advice on boosting your backlinks at Easter time).
However, as not all brands can hook on to every awareness day, it's vital to keep on top of other news for inspiration and opportunities that could be more in keeping with clients' images and draw editors' attention away from the masses of Easter pitches.
Quick tip: Planning is always a good idea. Whether you're getting involved with a big event or steering towards something reactive, know where your campaign is going. Moz suggests a calendar to keep track of everything up and coming. Timely ideas can be added to this as and when.
Daily Star (DA 92)
Note: DA (Domain Authority) is a 100-point scale developed by Moz. Generally speaking, links on higher-DA sites are more valuable for SEO than those on lower-DA sites.
This was a perfect example of successful planning and timing. We put together a campaign for our sleep expert client explaining the correlation between chocolate and sleep. It worked as the campaign could be prepared in advance but offered a totally different angle on chocolate at Easter time, meaning it was picked up by a national news outlet.
We specifically targeted journalists who regularly discuss lifestyle content, but who would also be talking about timely topics. The idea needed lots of specific research and evidence, but this paid off, and the content can be re-used in the future.
Tip: Evergreen content, content that doesn't go out of date, can help you to build links months or even years into the future, hooking onto relevant events and trends along the way.
Daily Record (DA 87)
Reactive work is a huge part of our outreach strategy; this is called newsjacking and means you 'hijack' a news story or event and make it relevant to you. In this case we hooked our waste management client onto Stop Food Waste Day and offered a unique and emotive press release that was immediately featured on another high-DA national publication.
The release included a fun fact that bananas can be used to polish shoes — this was used as the main headline and is perfect for catching the eye of other journalists.
Tip: Newsjacking has been proven to work, so keep an eye on the daily news and the right topic could present itself.
Real Homes (DA 60)
Expert commentary is important. Often seen as a 'quick win' link-building tactic, it's a great way to gradually build up a voice of authority. The more journalists that use your expertise and advice, the more widely known you become. This in turn leads to more links.
Our window and loft conversion experts were specifically asked for by a journalist at Real Homes, thanks to the fact that our outreach and content efforts have helped to establish them as industry experts.
Tip: Find your niche. Asserting yourselves as specialists in your industry and offering a new take on journalist requests can do great things for your backlink profile.
House Beautiful (DA 85)
Unless the journalist makes specific requests for comments or products, lifestyle and interior publications can be difficult to gain exposure on. But if you can offer content with a unique spin, it can make all the difference.
Our sleep client provided expert insight into why interior choices could be ruining sleep. By adding a health angle to a seemingly ordinary fashion idea, we grabbed the journalist's attention. They agreed straight away to feature the piece, and this resulted in some high-quality exposure hugely relevant to the client's brand.
Tip: Your additional information is valuable. Don't be afraid to take something that has already been done and add an interesting twist bespoke to you.
Aviva (DA 70)
Offer something new: trends or assets coming to your industry can be valuable for outreach. It's up to you to keep track of what's happening and when in your specialist field. By doing this, you can end up on the sites of some of the most well-known companies in the country. This is exactly what our motoring client did to gain a link on renowned insurance site Aviva.
They provided insight into the latest technologies coming to the industry and this fresh information was snapped up. Everyone wants to be first and, if you can be the one to offer the first look, your bank of links can increase dramatically.
Tip: Do your research. Analysing data can set you apart from competitors and help you secure coverage that they can't.
Business Express (DA 69)
Sometimes, it's who is talking that gains the links. Using senior staff, CEOs, and employees with a relevant skillset can make all the difference to your pitch or story. In this case we took advice from a beauty brand's company founder. They discussed their management and leadership methods and this accomplished voice meant that Business Express wanted to feature the article.
Tip: Utilise everyone on your team: keep note of everyone's job titles, skills, and hobbies. This way, you're fully prepared to use them and their voice to set your pitches and reactive pieces apart from the rest.
Property Investor Today (DA 41)
A huge part of our outreach service is editorial content and this needs to be targeted perfectly, showcasing your expertise to the relevant audience. Our property client put together the perfect piece of content for Property Investor Today. It covered everything you need to know before investing in a chalet. This couldn't have been more fitting and resulted in a great link.
Collating sites that feature content around your area of expertise is half the battle when upping your links and exposure. The editor needs to know you have researched their site and your article would make a good addition.
For other places we've built links, take look at our links vault. You can also follow us on Twitter, LinkedIn, or Facebook to be the first to know of future successes.
Interested in outsourcing your outreach needs to our team? We offer link-building alone or as part of a full SEO campaign. Contact us to discuss what we can do for you.
---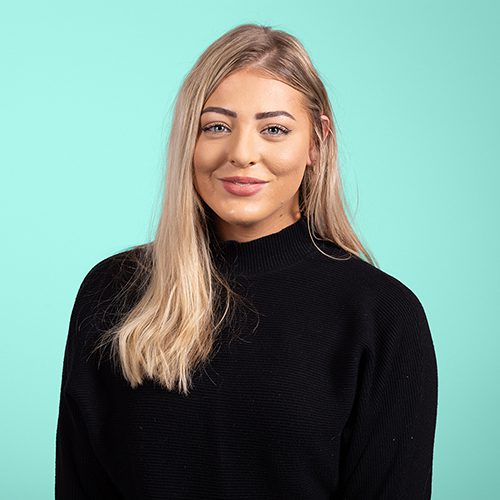 Senior Outreach Executive