6 ways to boost your backlinks this Easter
National holidays, such as Easter, carry with them specific challenges when outreaching and developing digital PR campaigns. While the opportunities are vast at this time of year, gaining valuable, high-quality exposure can be difficult with so many brands going after the same goal.
Standing out among the crowd when contacting journalists is the aim. This can be testing as they are often inundated with hundreds of stories and product pitches. Alongside this, many people take time away from work, meaning communication could be delayed.
So, if you're a marketing professional looking to give your link-building strategy a boost and gain better media coverage this Easter, here are 6 quick tips.
1. Stay relevant
Easter marks the beginning of spring and brings a whole host of fresh ideas and attitudes. This is mirrored in online content, so take note and contribute to these new discussions where you can. It is likely that anything that deters away from the topic of Easter during the lead-up to the celebration will get lost in an editor's inbox and subsequently forgotten about — even if the idea was a great one.
Make sure to keep a note of any ideas that do not fit with the time of year and send these out later when they are more likely to receive the exposure they deserve.
2. Look out for media requests
During the lead-up to Easter, there are ample opportunities to get your products featured online. As with many other seasonal events, journalists love to publish Easter gift guides. As well as generating online sales, the backlinks generated can be extremely valuable for your SEO.
You can plan for the inevitable and create a list of products that might fit the bill. Include all the details a journalist would need to feature such as the URL, price, high-quality imagery, and a short product description. You will be more likely to be first in line when there's a call for submissions — especially a last-minute one, because you already have everything ready to hit 'send'.
Check for journalist requests as regularly as you can, making sure you don't miss something that could be a perfect fit for you. Reacting too late can be the difference between gaining exposure in your dream publication and not. It's competitive out there and, to reserve a space in the feature, we recommend checking your preferred database hourly. If you have the budget, we suggest using ResponseSource and keeping a tab open with #journorequest on Twitter to be the first to spot opportunities.
3. Try newsjacking
Keeping an eye on the ever-changing news cycle is vital for this tactic. Newsjacking involves sending off data, commentary, or other branded resources in response to breaking news. Although Easter tends to follow the same format every year, there will be opportunities for you to hook on to brand-new information and stories. This is a great way to pitch ideas that steer away from tradition and give a new outlook.
Make sure to have a plan for potential opportunities. This plan should look at: who is best to discuss the topic in question? How fast can you get the components together? What new information are you adding to the existing topic, and does your pitch stand out?
4. Think outside the box
Often, the same topics arise year after year and, although they are relevant, content can become saturated, overly used, and uninteresting to journalists. Publications respond much better to new angles. Stick to Easter as your topic but, if you can, look for a unique way of pushing yourself into the conversation as an expert.
This is when your ideation sessions are your ally. A good place to start is putting together a board including all the things you could discuss (we recommend Miro). For example, are you able to take an eco-friendly approach to the holiday? Do you provide a service that would be useful during a lockdown Easter? Is there a seasonal TikTok trend your brand could offer expert insights on?
With the right planning, you'll be sure to find an area suited to your expertise that will also contribute to gaining some great springtime exposure.
5. Get your timing right
While it's a good idea to plan a big digital PR campaign in advance, there's no need to rush it out to publications. Pitching too early can result in your emails getting lost just as often as pitching too late. To find out when a story is most likely to grab journalists' attention, see when similar topics were covered in previous years. If you do as much work as possible for them, there's nothing stopping them from getting the piece published quickly.
When it comes to trend-led stories, the trick is to pitch before the masses start discussing the issue or subject but after it has broken as topical news. This can be nailed with practice and the help of a scheduling software like BuzzSteam, which enables you to pick the exact date and time you want your pitch to land in an editor's inbox.
The timing for newsjacking works differently: you need to get your assets out as quickly as possible. Journalists won't be interested in covering old news. However, they might be interested in adding your comment, image, or data to a follow-up article or even editing one that's recently gone live.
Also bear in mind that, as mentioned earlier, many people take time away from work over this period, and this can mean that communication is an issue — especially when it comes to media requests. Try to get responses sent as soon as possible to avoid disappointment. When you receive an out of office notification, see if there's another relevant contact at the publication.
6. Consider presentation
Trees are flourishing, flowers are blooming, and the sun is finally starting to make an appearance. There is no reason why you can't reflect this in your pitches, assets, and PR campaigns by adding colourful text and graphics. A simple but effective method for adding some life into your pitches is the humble emoji. In the subject line, these can help to grab the attention of a recipient scanning their inbox.
Choosing images to add into your pitch can often take a backburner behind looking for statistics and other key bits of information, but picking the right pictures can really brighten up your email and allow journalists to envision the article live. Try looking for fun, relevant photos on free image sites like Pexels.
Easter offers a great opportunity for many businesses to secure online coverage, which can lead to better sales and brand awareness as well as backlinks for SEO. The Glass Digital outreach team use tactics like those above to secure high-quality links for clients across industries. Interested in working with us? Get in touch about our outreach or full organic search service.
---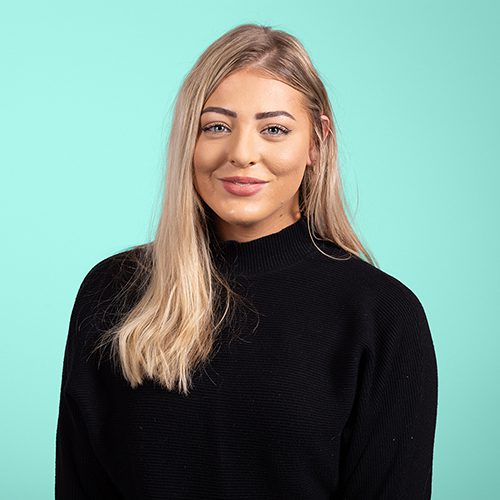 Senior Outreach Executive