The Netflix effect: How to turn cultural trends into commercial successes
Organic traffic is mainly reliant upon two factors: ranking for a particular query (supply) and there being search interest in the topic (demand).
Your SEO strategy offers you an element of control over the supply, but there's not much you can do in terms of generating demand.
You can, however, take advantage of sudden upticks in search interest.
Enter: Netflix and The Queen's Gambit…
The Netflix effect
Within 28 days of its 23rd October 2020 release, a record-breaking 62 million Netflix accounts viewed The Queen's Gambit, a show centred around chess. It's been so popular that the original novel entered the New York Times bestseller list, 37 years after it was published1.
There was a 273% increase in searches for 'chess sets' on eBay in the 10 days following the release of the show, with a 215% spike in sales of chess sets and accessories2.
And, with more people than ever interested in the game, there was a surge in demand for answers to questions like 'how to play chess' and 'where can I buy a chess set?'.
Nowadays, answers are rarely sought from friends or libraries; almost all of life's questions are directed to Google. Indeed, with trillions of searches every year, 15% of daily queries have never been entered before3 . With this in mind, Google is the most likely destination for those who want answers to everything from how much Donald Trump spent on haircuts whilst on The Apprentice USA (spoiler alert, it was over $70,0004) to what types of content to create in 2021 and how to play chess.
Searches for 'How to play chess'
If you're a chess muggle like me and watched The Queen's Gambit without much prior knowledge of the game, you spent approximately half of the show having no clue what Beth Harmon or any of the other characters were doing, thinking, or saying. Looking at the Google Trends data, at least we all seem to be in the same boat: UK search interest in 'how to play chess' is the highest it's been in nearly 15 years and rocketed by around 400% from the beginning of October to mid-November.
Searches for 'Chess sets'

The Queen's Gambit also seems to have sparked a shopping trend, with UK searches for 'chess sets' growing considerably from the show's release date. In the first week of December, search volumes were around 5x higher than they were the year before.
The effect is likely to have been heighted by the UK's second national lockdown5. Not only were many Brits keen to take up new hobbies to stave off the boredom, but they were unable to visit non-essential shops.
What we can learn
As this example goes to show, demand for content and products can change overnight. If you adapt your marketing plan to suit — and quickly — your business is in a strong position to cash in.
Here are my three top tips:
1. Optimise relevant landing pages
If you have a landing page that matches the intent of what people are searching for (in this case, something like a chess board category page), then take a look at how it's performing in search.
While it can take time to move the needle, there's a possibility that improvements could lead to better rankings and more organic clicks while the topic's still hot. For example, is there a technical SEO issue that's preventing Google from crawling your page? Could you add search-optimised content?
You should also review the user experience offered by the page and following journey to give yourself the best possible chance of converting visitors who arrive there.
2. Generate online exposure with newsjacking
Newsjacking is one of the many methods our outreach team uses to gain authoritative and relevant links for clients in various industries. It's the process of piggybacking onto trending news topics by offering assets to journalists and other publishers.
For example, a board game retailer could provide quotes, imagery, or sales data to add colour to an article on The Queen's Gambit.
We recently capitalised on the popularity of another hit Netflix show, The Crown, for a jewellery client. We pitched information on five iconic royal proposals to journalists and landed links on several relevant, high-quality websites as a result.
You can learn more about this technique in our guide to capitalising on trends in your outreach.
3. Consider setting up search ads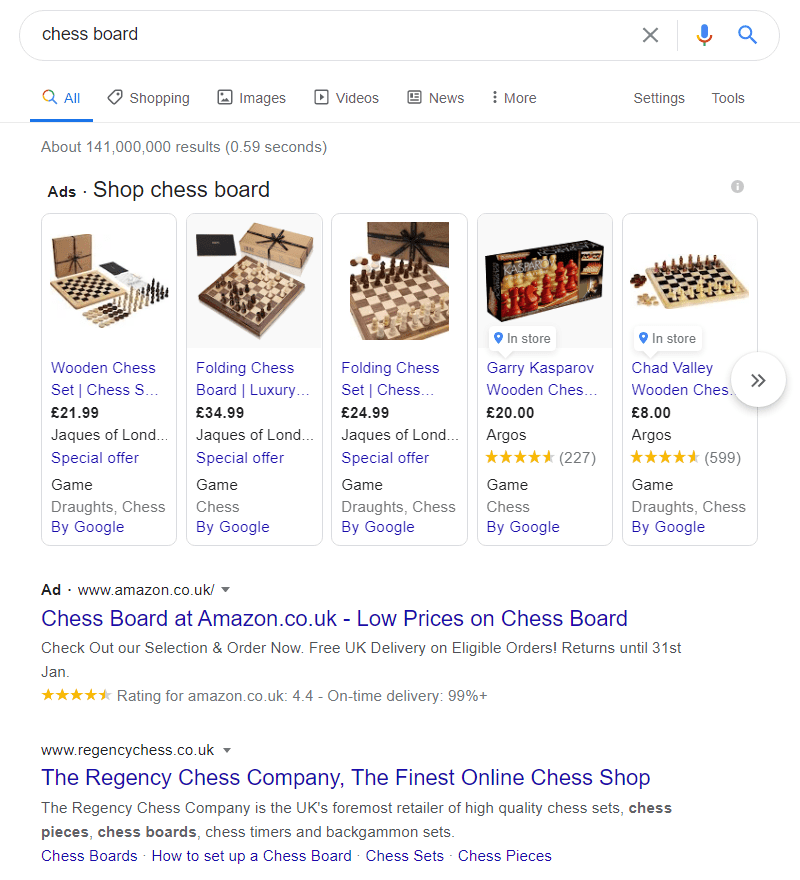 Paid search ads offer a great way to get in front of relevant searchers fast. If you're quick to bid on rising keywords and set up your Google Ads campaign, your ads could be appearing at the top of trending search results in as little as one working day6, giving you an edge over competitors. Ecommerce brands can even get their products in Google Shopping.
If this is an area that could be of interest for the long-term, you might wish to speak to a pay-per-click (PPC) marketing agency, who can help you to launch effective campaigns and monitor return on investment.
Here at Glass Digital, our flexible and transparent approach to digital marketing allows us to make the most of any reactive opportunities that crop up for clients. Get in touch today and see what we can do for you.
---
Sources
1 https://about.netflix.com/en/news/the-queens-gambit-netflix-most-watched-scripted-limited-series
2 https://www.independent.co.uk/life-style/chess-set-sales-queens-gambit-netflix-ebay-b1720972.html
3 https://www.seroundtable.com/15-of-search-queries-google-new-30025.html
4 https://www.businessinsider.com/trump-hair-expense-the-apprentice-tax-returns-report-2020-9
5 https://www.gov.uk/government/news/prime-minister-announces-new-national-restrictions
6 https://support.google.com/google-ads/answer/1722120?hl=en-GB
---