Where we built links in September 2021
September brings with it the challenge of standing out. Many journalists and editors have just returned from their summer holidays, and are already planning ahead for the busy Christmas period, meaning their inboxes are filling up fast. So, when it comes to getting your content noticed, the best tactic is often to try and find ways to provide journalists and editors with quick and easy wins.
Sending out topical reactive press releases, or responding quickly to comment and content requests, can be a very effective way to gain some coverage for your brand, yet they are fast and easy for journalists to facilitate. The Outreach team at Glass Digital have utilised these methods and gained some great linking exposure over the last month — read on to learn more.
Quick tip: Be creative when answering journalist requests. To stand out, you need to give them a reason why they should choose you, so try to offer a unique perspective that other respondents might not be able to provide.
Yorkshire Times (DA 44)
With a little creative thinking, our team were able to use September's Harvest Moon to secure some fantastic coverage for our client, a pet supplies brand. We put together a reactive release around ways the moon can affect our furry friends, and this was featured in one of Yorkshire's regional publications.
Recurring events are a great way to pick up links, but you need to have a fresh angle that might not have been covered before. This is a great example of how an idea like this can be moulded to suit all sorts of industries to create a fresh, unique idea that really grabs the reader's attention.
Tip: Keep an eye on weather forecasts, astrological movements, astronomical news, and seasonal changes. These topics are often very popular in the press, and as they recur frequently, you can easily plan content well ahead of time.
The Independent (DA 94)
We pitched some delicious products to a journalist who was creating a gin lover's gift guide, securing some brilliant publicity and a high DA link for our client, a premium spirits retailer. We were careful to choose a product that we thought would stand out from the crowd and catch the eye of the editor. The timely response was also a factor in gaining such a high DA link.
Tip: Respond as soon as you can to requests, even if there is a lengthy deadline. The sooner your name is out there the less likely you are to be pushed down the list of options.
Top Ten Films (DA 55)
Perhaps the most targeted of our September coverage, we capitalised on the media storm around the new James Bond film, No Time To Die, by sending out a release on behalf of our property experts looking at luxury destinations and properties that give off a 007 vibe. This was picked up by Top Ten Films, including a link back to our client's site. By targeting highly relevant sites, and sending the content out at just the right time, we were able to build a great link off the back of a current media event.
Tip: When there's a lot of buzz around a big media event, journalists are constantly looking for something new that will help their publication stand out. If you can offer them that, you're much more likely to get your brand featured.
Extra IE (DA 69)
As the property market boomed, so did the content around home improvements and renovations. We wanted to join this discussion with an authoritative voice, and we thought that this would provide a brilliant opportunity for our client, a loft ladder and window retailer. We sent out a newsjacking campaign on renovation red flags to be wary of, featuring insider advice and specialist knowledge from our client. The idea proved popular and we were able to gain a great link on Extra IE.
Tip: Don't be afraid to flaunt your expertise! Journalists are always looking to add knowledgeable voices to their content: it adds personality as well as authority. You may well become a leading expert in your field, too.
Daily Record (DA 85)
With the news of the petrol crisis breaking at the end of September, we needed to act fast while it was still a trending topic. We wanted our client, a car parts retailer, to be at the forefront of the conversation by offering useful knowledge. We very quickly put a newsjacking article together around ways to conserve fuel by adjusting your driving style. This was picked up by 30 regional publications, including Daily Record. Journalists are always seeking content that their readers will find genuinely helpful — especially during a crisis.
Tip: Keep one eye on the news, check for updates throughout the day, and utilise Twitter. Conversations are taking place constantly and something might come up that offers you the opportunity to share knowledge while achieving links. But, act fast, as your competitors are watching the news, too!
Wealth Tribune (DA 54)
This was a great example of a client offering the exact information the journalist was looking for. The request was looking for information around property investment, and our client's knowledge was perfectly matched to this topic. So, we moved quickly, and subsequently were able to put together a bespoke piece that resulted in linking exposure.
Mirror (DA 94)
Much like our Harvest Moon release, this coverage also hooked on to a reoccurring, but timely, natural event: the annual return of the fruit fly.
Early autumn sees fruit flies take over our homes and cause an annoyance, and our waste management solutions client was perfectly positioned to provide some expert commentary. We put together a release on low-waste methods to banish them. This allowed our client to use their own expertise but still take part in a wider discussion.
This piece was picked up by 30 regionals as well as a national publication, The Mirror. It worked well as it was something that resonated with everyone across the UK, but it also provided solid advice to help with the issue.
To see more examples of our creative, ethical link-building, take look at our links vault. You can also follow us on Twitter, LinkedIn, or Facebook to be the first to know of future successes.
Interested in outsourcing your outreach needs to our team? We offer link-building alone or as part of a full SEO campaign. Contact us to discuss what we can do for you.
---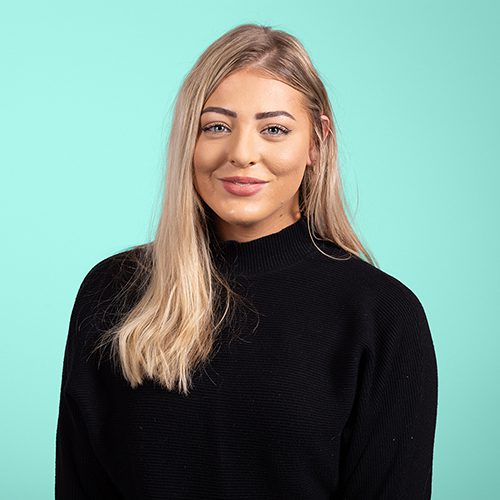 Senior Outreach Executive