Where we built links in May 2021
May was a successful month for reactive work, and Outreach team secured exposure in top-tier publications. The team worked quickly and efficiently to capitalise on a variety of seasonal events, from national awareness days to the half term holidays, and even the upcoming return of Love Island.
This type of reactive work can be challenging, because you need to think on your feet and keep an ear to the ground in order to react quickly to current events. But, with some great ideation sessions and collaborative working, we were able to reap the rewards: links!
At Glass Digital we build flexibility into our client campaigns, to allow us to react quickly when an opportunity arises. The outreach team attend monthly meetings to discuss upcoming awareness days and topical conversations, we then allocate these ideas to clients. This means nothing is missed and we can get our brands right at the centre of relevant conversations and events.
Here are just a few of the high-quality links we built for our clients during May 2021.
Quick tip: With reactive work, it's important to know what's coming next, so planning ahead is key. We'd suggest creating an events calendar to keep track of anything and everything that could be used as an opportunity for your brand.
The Independent (DA 94)
Note: DA (Domain Authority) is a 100-point scale developed by Moz. Generally speaking, links on higher-DA sites are more valuable for SEO than those on lower-DA sites.
For this exposure, we jumped on the trend for foraging elderflower, and used Google Trends data to back it up. After spotting the news that it was the season for picking the wild berry, we decided it was a great fit for our luxury homeware and ceramics client. We used the Trends data to show journalists that this was a topic with a lot of public interest, and put together a newsjacking piece including tips on how to forage for elderflower, along with some delicious recipes to try at home. Indy Eats loved the idea and added it to their site in the same day!
Tip: Sometimes some simple search data is all you need to show journalists and editors that a topic is popular.
Daily Record (DA 87)
News broke at the beginning of the month that catalytic converter theft had risen dramatically over the last year. A whole segment was even dedicated to the topic on national radio. With our car parts client being perfectly positioned to provide expertise on the subject, we moved fast and sent out a newsjacking piece on how to spot whether a catalytic converter had been stolen, and how to prevent it.
The idea was a simple one, but because we had an authoritative voice giving advice that everyone with a car could take on board, it was a big hit with the press. It also appeared on regional publication, Somerset Live (DA 71.)
Tip: The simplest ideas are often the best — it's all about acting quickly to make sure you're the one at the centre of the discussion. Why not allow notifications from top news sites to stay on top of breaking stories?
Evening Standard (DA 92)
Just because outreach methods are changing doesn't mean traditional tactics aren't still effective. This link was achieved by pitching a product for a gift guide for a fashion client. Signing up to a journalist request database or refreshing the #journorequest search on Twitter are both excellent ways to get your products out there and be one of the first to do so. We made sure the pitch was personal and eye-catching, and the extra time spent on getting the pitch right meant it was a success.
Tip: Take time to personalise pitches and tailor your emails to suit the publication or journalist you're trying to reach. This is always appreciated and can go a long way in terms of building important contacts at top publications.
Small Business Magazine (DA 59)
Interviews often get pushed to the bottom of the pile in terms of outreach tactics, but they are valuable not only in terms of gaining links but for your brand image and reputation, too. Our independent interiors experts realised this when we arranged an opportunity for them to take part in a Q&A. This put their voice out there as a small company and showed that they really care about their customers, and they gained a great link as a bonus.
Tip: Your opinion and brand values matter. They set you apart and can help with exposure and earning quality links along the way.
50 Connect (DA 40)
It's common knowledge that we love an awareness event here in the Outreach team, and May was no different. We devised a great newsjacking piece on preventing water waste in your garden for our waste removal solutions client. This was in response to Water Saving Week 2021 and it was picked up by 50 Connect magazine (DA 40). We targeted publications and journalists who know their readers care about this topic and who cover information on gardening, which is part of the reason it was so successful.
Tip: Take a targeted approach when reaching out to journalists and publications. Designing a great idea is one half of the battle, but to bring home the link, you'll need to make sure that you're targeting the right publications and people.
Wales Online (DA 89)
Large-scale PR campaigns might take more time, but they can be worth their weight in links. Our infographic that calculated the average cost of popular millennial childhood toys proved to be a huge hit, and was featured in 28 top-tier regional publications. We put this down to the emotional connection readers and journalists had to the graphics and the sheer curiosity when valuations are a part of the content.
Tip: Don't be afraid to go big. As long as you have spent ample time on research and have the resources to make it work, large-scale digital PR campaigns can be an excellent outreach tactic — even more so if your idea is evergreen.
The Sun (DA 94)
Links aren't just the goal: they're also the route to get to the goal too. Linking your brand to the world around you is important to outreach. This example saw our client, a mattress and bedding retailer, explain how May's Super Blood Moon would affect the reader's bedtime routine. This spontaneous piece of tangential content was unique, timely, and relevant enough to be picked up by the huge national publication.
Tip: Broaden the scope of your tactics by finding connections between your brand and everyday subjects. This can be very effective for upping the quality of publications you're featured on.
Student Hut (DA 44)
If there is one thing that everyone takes notice of during the summer months, it's Love Island. In preparation for this we created a digital quiz that allowed the user to find out the likelihood that they'd be picked for a spot in the villa. This was hooked on to the announcement that the application process had opened. We thought this fun idea was perfect for our matched betting client and it of course went down well with the younger generation. As this asset is not linked to the 2021 series of the show, it could be used again if a 2022 series were to take place.
Impressed by the coverage we've achieved this month? Why not outsource your outreach needs to our team? We offer link-building services alone or as part of a full SEO campaign. Contact us to discuss what we can do for you.
To see other places we've built links, take look at our links vault. You can also follow us on Twitter, LinkedIn, or Facebook to be the first to know of future successes.
---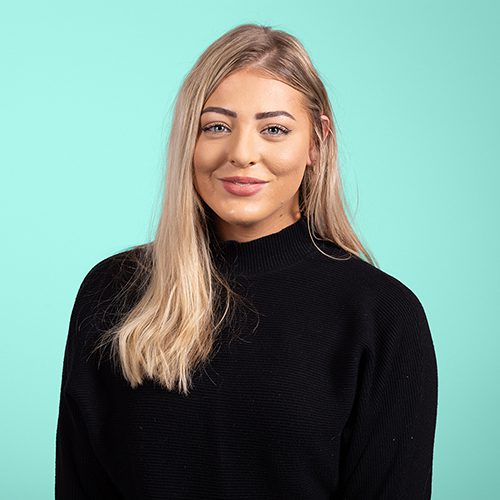 Senior Outreach Executive