Where we built links in June 2021
June was a brilliant month for reactive outreach. Our team successfully used news events and awareness days to create campaigns that gained links in a variety of top-tier publications, as well as showcasing our clients' expertise.
At Glass Digital, the Outreach team hold twice-monthly meetings to plan and arrange reactive releases based on up-and-coming topics. Although the ideation sessions allow us to plan ahead, often a newsjacking idea is devised and executed in the same day, to get ahead of the curve with newsworthy discussions.
In this blog post, I'll share just a selection of the publications our clients were featured in throughout June 2021.
Quick tip: Planning should always be a priority. If you know when relevant events are coming up, you'll be better placed to react to timely news as it happens. Moz suggests creating a calendar to keep track of everything.
Scottish Sun (DA 85)
This reactive piece for a health client highlighted foods to avoid when suffering with hay fever. This original, fresh angle allowed us to cut through the noise around the topic of allergies, which was getting a lot of coverage as the pollen count was at its highest in June. The piece appeared in both The Scottish & Irish Sun, both authoritative sites with high Domain Authority (DA) scores.
Tip: With topics that get a lot of coverage, focusing on a niche angle will really grab the editor's attention, because you're offering a fresh perspective they might not otherwise have thought of.
Wales Online (DA 89)
Often, ideas need to be pulled together in the same day to capitalise on a trending topic, and this opportunity was a perfect example of this. For a car parts client, we quickly created a Highway Code quiz to mark the 90th anniversary of its first publication. The quiz achieved over 25 links on regional publications, including Wales Online and 50Connect.
Tip: Turning on news notifications or allocating time to check daily updates is a great way to catch unlikely news stories that might provide a fantastic opportunity for your brand.
Companies Digest (DA 54)
Answering journalists' requests can be vital to building links, as this provides an opportunity to offer a publication exactly what they're looking for. We were able to do that here with a press release around creating a tech-free zone at home. The editor was creating content about maintaining a healthy work/life balance, and our client was a great fit for this idea.
Tip: Don't be afraid to go for media requests. You can sign up to databases that open an array of opportunities, as well as providing a great way to network.
MSN (DA 95)
Also on the topic of hay fever, our client (a mattress and bedding retailer) was able to give some valuable tips on night-time routines while suffering with allergies, along with some great data that showed the areas in the UK with the highest pollen count. The piece was hugely informative and appealed to a vast range of targets, meaning it was featured on MSN — a DA 95 site with a global readership — along with major UK regionals, like The Liverpool Echo (DA 87).
Tip: Using data and original research is an excellent way to boost the value of your press releases.
Daily Record (DA 85)
As eco-consciousness is continuing to be a key trend in 2021, we found ways to incorporate this into our client's expertise. Our client, a jeweller retailer, shared some smart, chemical-free and eco-friendly ways to clean your prized possessions on a budget. This unique but useful set of tips gained the attention of journalists from the Daily Record and was featured on their site.
Tip: If your brand is an authoritative expert on a subject, higher DA publications will be more interested in featuring your advice. So, if you're very credible on a particular topic, be sure to make the most of this!
Express (DA 93)
Water Saving Week took place at the end of May, and to show that this was a subject that was important to our homeware and cookware client, we provided insight into re-using leftover cooking water. A tip about using it to feed houseplants caught the eye of the Express, giving our client some great exposure on the renowned national publication.
Tip: Awareness days can be a useful hook, but don't assume that a topic won't still be relevant after the event is over — some subjects are evergreen.
Brighton SEO (DA 43)
Our Digital Marketing Manager, Jen Macdonald, will be representing Glass Digital at this year's Brighton SEO, which enabled us to secure a high-quality link back from the organiser's site. Jen's presentation will share tried-and-tested strategies for persuading clients to try new outreach tactics — which, as any SEO professional will know, can be tricky. If you're attending BrightonSEO this year, make sure to sign up for Jen's talk later this month!
Interested in outsourcing your outreach needs to our team? We offer link-building alone or as part of a full SEO campaign. Contact us to discuss what we can do for you.
For other places we've built links, take look at our links vault. You can also follow us on Twitter, LinkedIn, or Facebook to be the first to know of future successes.
---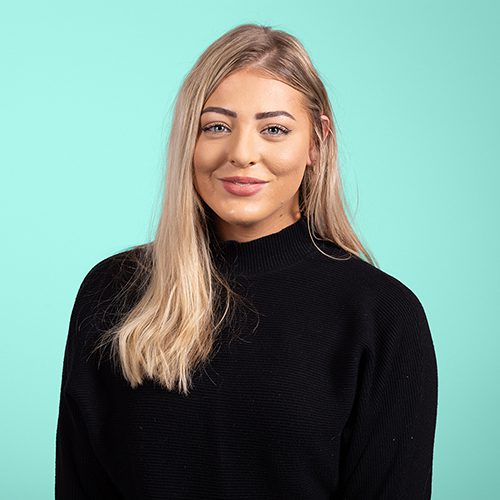 Senior Outreach Executive