Home and interiors retailers on the industry trends shaping their 2020 digital marketing strategies
In the trend-led home and interiors industry, businesses have to be on their toes if they want to gain a competitive edge. We asked seven homeware brands about the market movements on their radar for 2020 and how they're shaping their digital marketing strategies to suit.
Read on to find out what they said and pick up some advice from our own online marketing experts.
Colour trends present a golden opportunity
"One of the most evident consumer trends we have noticed recently within the interior industry is how 'Colour of the Year' has an impact on what colours people are buying," says Beth Nash, Marketing Manager at cordless table lamp specialist Alexander Joseph.
Our research shows that 'Pantone Color of the Year 2019' was searched 5,400 times in Google UK last January, while 'Dulux Colour of the Year' received 2,900 searches. And Google Trends data suggests that 'Colour of the Year' will be bigger than ever in 2020:
So, if your home and interiors brand hasn't been piggybacking on the success of these campaigns, now is the time to get involved. The Pantone Colour of the Year 2020 is Classic Blue, while the Dulux Colour of the Year 2020 is Tranquil Dawn, and capitalising on these trends is as easy as stocking and promoting productinss in similar shades.
"Living Coral was Pantone's Colour of the Year 2019, so we introduced a coral lamp into our Buckingham range. We planned social media and PR content around this trend by scheduling coral-coloured mood boards and distributing a press release about our coral-coloured cordless lamp," said Beth.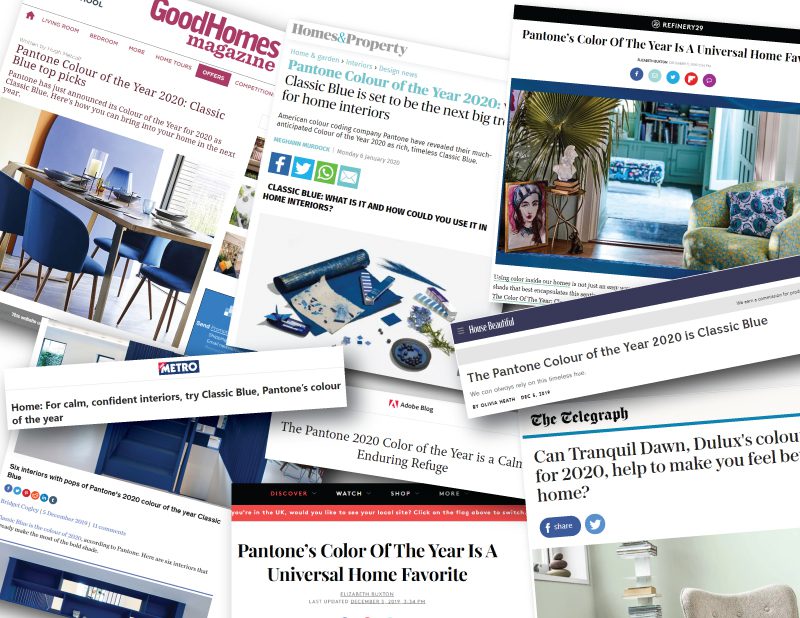 Here at Glass Digital, our outreach team harness the trend to generate links and exposure for clients in the interiors industry. Outreach Team Lead Marissa Pysarczuk said: "The Pantone and Dulux colours of the year always generate a huge amount of press, so we eagerly await the announcements and plan ahead as much as possible.
"As soon as the colour is announced, we work with the client to put together comment and identify relevant products, so that we can respond to the surge of media requests quickly. The team also develop themed editorial ideas and pitch publications previously identified as high-quality prospects.
"Every year, these techniques allow us to secure high-quality coverage for our home and interiors clients."
An appetite for inspirational and informational content

At Glass Digital, we've long promoted the many benefits of publishing pre-purchase content —helpful resources that engage potential customers at earlier stages of the buying journey — and have helped a number of interiors clients build quality content hubs. Hannah Blenkin, Brand Manager at kitchen manufacturer Omega PLC, says the appetite for this type of content is bigger than ever:
With the growing popularity of interiors bloggers and Instagrammers, we're seeing an ever-growing demand from consumers for inspirational content that guides and informs their buying choices. Product pages are not enough anymore; brands need to be engaging with customers at the top of the funnel with trends and ideas.
Ashton Hudson, Marketing Manager at Roofing Megastore, said: "We're investing considerably into 'knowledge and educating'. This focuses on ensuring our marketing team has a strong knowledge of our product range and that we are educating our customers through informative yet engaging content. This can be challenging for a retailer with over 30,000 products. However, with Google rewarding sites that can demonstrate expertise on a subject and customers expecting more support, we deem it to be an essential part of our ongoing strategy."
There are many tools that help you identify topics potential customers are interested in. For example, AnswerThePublic and AlsoAsked.com allow you to see what questions users type into Google, while BuzzSumo shows you what content has performed best on social media. It's also a good idea to tap into your own customer service records to see what real customers have been asking.
If you want to use informational and inspirational content as an SEO tool, to attract new audiences through organic search, you'll need to make sure the topic has search demand. This means identifying keywords with relevant searcher intent — those containing question words like 'who', 'what', 'where', 'when', 'why' or 'how', or terms like 'ideas', 'guide' and 'ways', are good candidates.
Take a look at our post for more advice on coming up with content ideas.
Environmentally conscious customers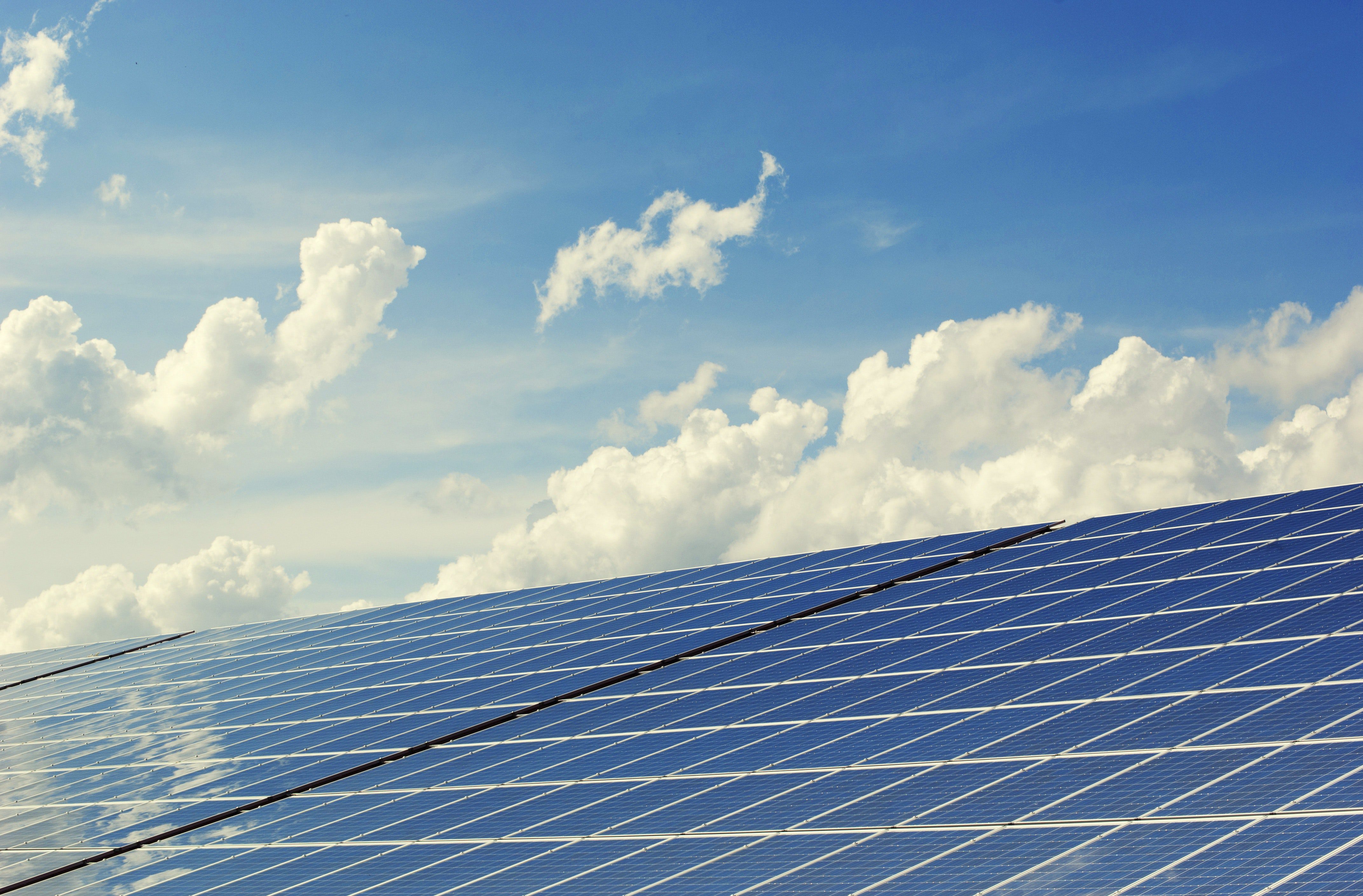 One of the main trends driving a need for more content is consumers' increasing interest in green credentials, says Collier Roofing's James Carfell: "We have built in a number of articles around solar panel installation, recycled shingles and environmentally friendly options into our content strategy for 2020. The site hasn't been catered for this audience just yet, but neither have any of our competitors, so it certainly seems like a gap in the market and a great opportunity to take some strong positions on Google.
"We believe by writing some FAQ style pieces we could gain some strong rankings for people asking questions around how to find green alternatives. There is also a belief that this could help us with voice search in the future."
Haddonstone are also using content to promote their eco credentials, says Marketing and Ornamental Sales Director Will Haxby:
In terms of how we're applying our digital marketing strategy to cater to the trend, we're hosting guest blogs on our channel from those in the industry. One is from one of our gardeners on the work he does around sustainability, and another is with a partner of ours, who is supplying a blog on the sustainability of stone, to showcase the importance of it from an abundance of people in the industry.
But there are lots of other ways to capitalise on the sustainability trend. Joe Foster, Head of Marketing at Rooms Furniture, said: "In the furniture business, consumers are definitely becoming more aware of the environmental impact of their purchases with a large shift towards furniture styles that utilise reclaimed materials.
"Online, we are promoting the benefits of this furniture style, primarily through our Facebook and Instagram posts, giving our customers advice about how to blend this unique style into their living space."
If you don't have a huge following, affiliate marketing provides a great way to extend your reach and engage target audiences. There are lots of eco influencers who will promote your products in exchange for a commission on resulting sales, allowing you to get the word out in a cost-effective way. Of course, you can also use social media advertising to get your products in front of the right people.
Shoppers know exactly what they want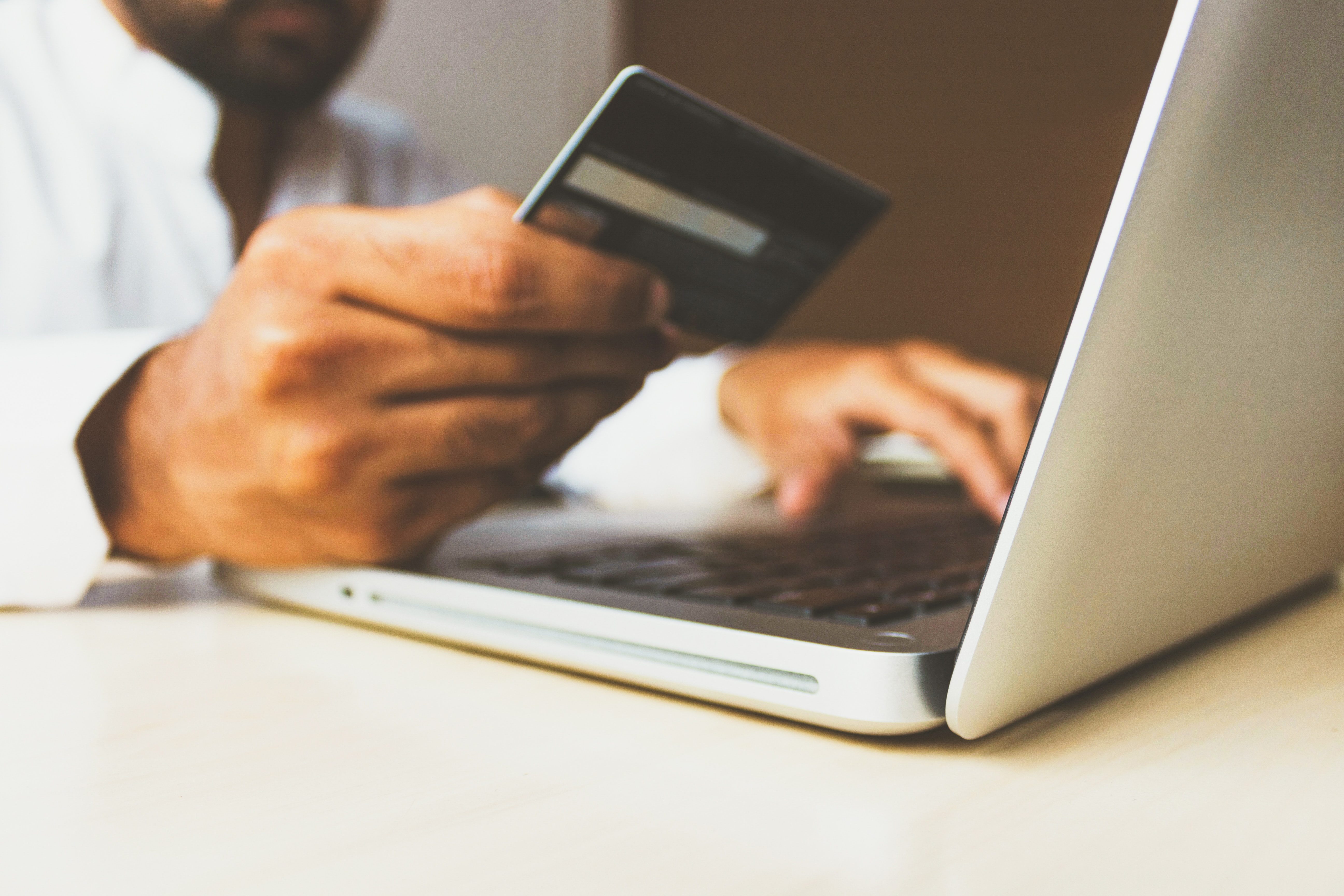 Increased consumption of inspirational content means online shoppers often know exactly what they're looking for — especially in the trend-led home and interiors industry. Plus, the ease of shopping around and buying online have given modern-day consumers more freedom to carefully consider their purchases. By the time they visit your product listing pages, consumers aren't necessarily in the mood to browse.
Nathan Thompson, from furniture retailer Pavilion Broadway, said: "We are seeing users' behaviour adapt using our onsite search and filtering functionality particularly. For our customers, we are seeing a substantial increase in refinements of search as they go along. This journey to purchase may typically look like the following: the user arrives on our site using a short tail keyphrase (for example, 'coffee table') and is presented with a list of results. They then filter down — 'glass', 'iron frame', 'art deco'. From here, they are presented with a really tailored set of results and may transact.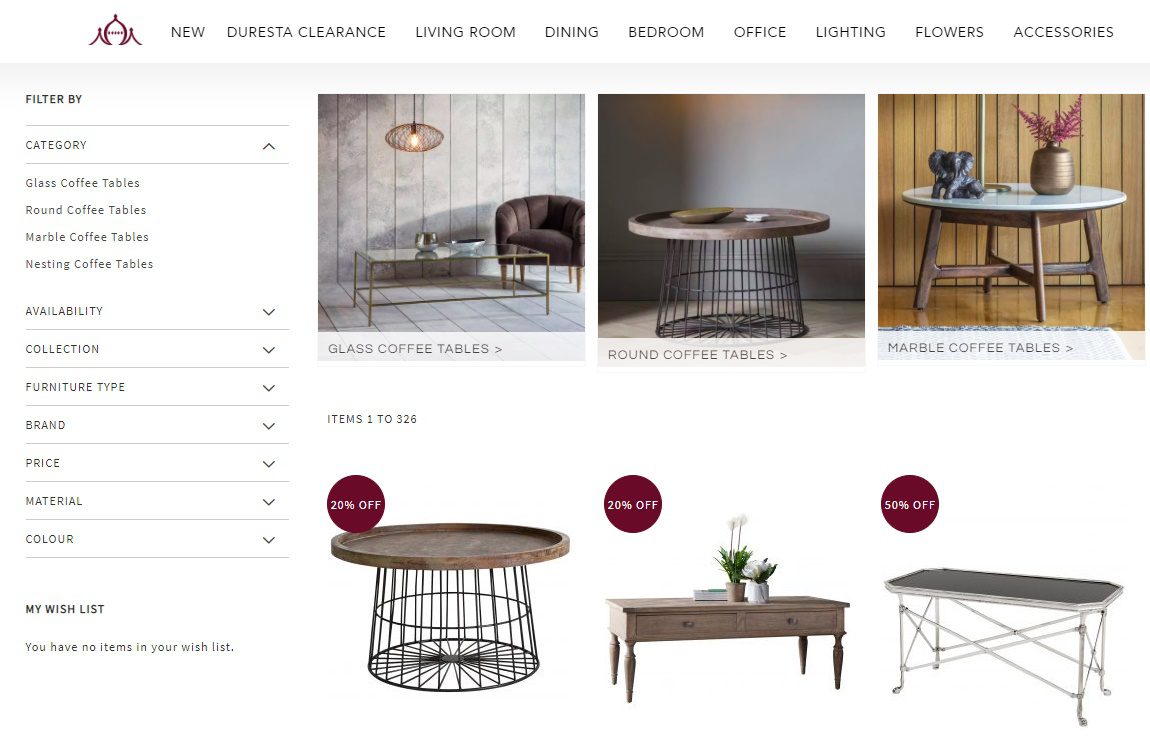 "We are also seeing longer purchasing journeys. This same user may perform the above search, then receive an email marketing message from us later that week or spot their perfect coffee table on Pinterest. We've seen an uptick in users returning back to our site and performing what I would term as a hyperdetailed query: '1940s style solid wood coffee table', for example."
If your site makes it difficult for users to find exactly what they're looking for, this can have a significant impact on your bottom line. So, you need to get your site structure in check.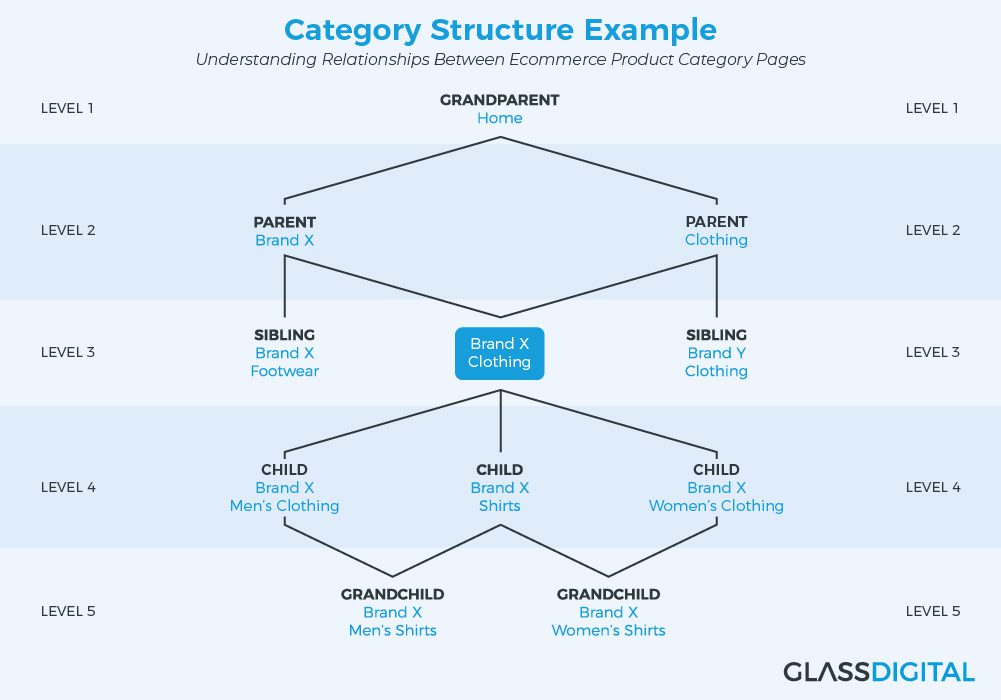 Technical SEO Executive Marcus McConkey said: "Having a logical category structure and useful filters in place is key to helping visitors find what they're looking for once they're on your site. Plus, if you ensure that these pages are indexable and optimise them properly, you can secure rankings for long-tail keywords in search engines like Google.
"Performing keyword research is an effective way to identify product groups that consumers are interested in, but you can also use Google Analytics to see how shoppers are interacting with your site specifically. For example, you can see what they've been searching for and analyse user journeys to identify opportunities for new categories.
"However, none of these measures amount to much if you don't mark up your products properly, and it's an issue I see all too frequently. Put the effort into properly tagging your products so that the shopper is presented with all the results that match their query — and only results that match their query — and you're much more likely to secure those all-important conversions."
Effective digital marketing isn't just about keeping up with the latest Google updates: it's about adapting to market-specific trends. If your home and interiors brand could do more to capitalise on opportunities like these, get in touch to find out how our SEO, PPC and affiliate marketing agency could help.
You can see how we've helped home and interiors businesses like Wyevale Garden Centres, Sofas by Saxon and Plastic Box Shop supercharge their digital marketing strategies by checking out our case studies.
---