Where we built links in November 2017
Backlinks from high-authority websites help boost your website's organic search performance, drive valuable referral traffic, and increase brand awareness. That's why link-building should be an integral part of every business's digital marketing strategy.
At Glass Digital, we've forged strong relationships with some of the UK's best and biggest publishers, who we collaborate with to build quality links back to our clients' websites. Below, you can see just some of the websites our clients were featured on in November 2017, including The Telegraph, Mirror Online, Glamour, Mail Online, and Confused.com.
If you would like to learn more about how we could gain this kind of exposure for your business, be sure to check out how our outreach service works. Or, get in touch — we'll be more than happy to help.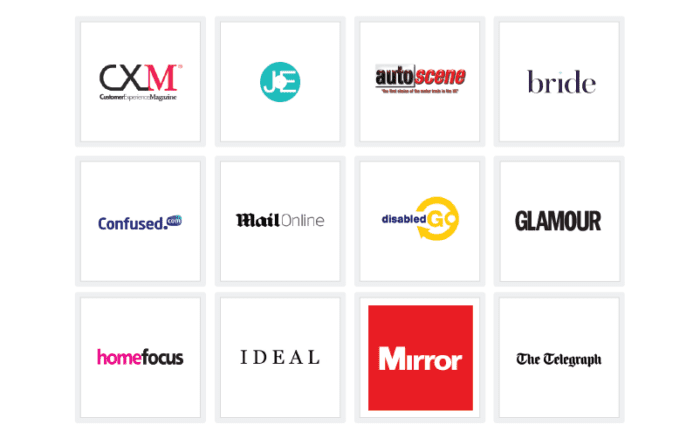 To ensure you're up to date with all of the latest SEO and digital marketing news, make sure you check out our November 2017 bulletin. And, follow us on Twitter, Facebook, and LinkedIn for regular updates.
---