4 tips for maximising online sales this Mother's Day
With Mother's Day only a few short weeks away, it's likely you're gearing up to deal with the rush of sons and daughters who will be looking for the perfect gift to show their appreciation to Mum on Sunday 14th March.
While it may be a little late to start improving your organic Google rankings, there are some digital marketing and conversion rate optimisation strategies that can make a serious difference to sales over the next couple of weeks. Here, I'll be sharing my top four tips.
Improve the UX of your landing pages
Don't undo your digital marketing efforts with landing pages that will have users swiftly hitting the back button.
Look at key URLs — both by visiting them and checking analytics — to see whether there are any potential quick wins ahead of Mother's Day. For example, perhaps some of your product pages don't have high-quality images or descriptions. Or maybe your Mother's Day landing page doesn't communicate key USPs like delivery cut-off dates and gift-wrapping options.
Small fixes like these could make a huge difference when it comes to turning visitors into customers.
For advice on a longer-term strategy, check out our 5 landing page tips to help you boost sales and guide to delivering a positive user experience.
Use PPC to your advantage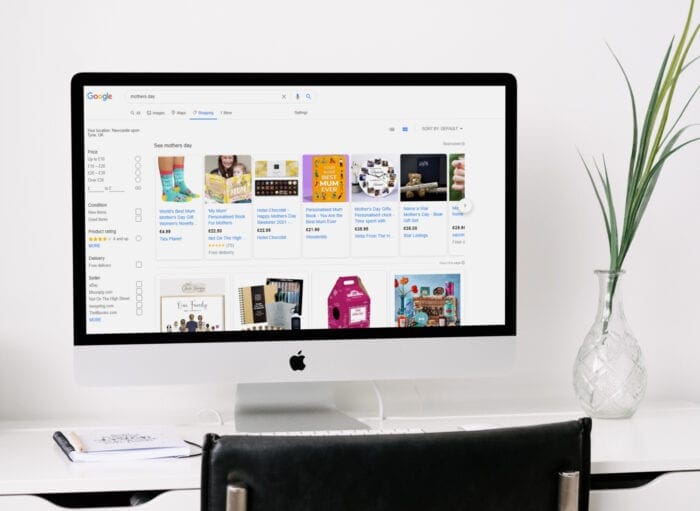 You can set up a paid search campaign that delivers exceptional return on investment at very short notice. So, if you're worried that your organic rankings won't refer enough customers ahead of Mother's Day, this is a great option.
Google Shopping should be a particularly effective channel for ecommerce brands. Try putting more budget into advertising relevant products before your delivery cut-off date. Bearing in mind that many people can't visit their mums this year, pre-wrapped gift sets could go down particularly well.
To learn more about the benefits of PPC, read our guide to paid search or get in touch to request a free audit from our paid search team.
Create high-quality content
There's lots of potential for content around Mother's Day. For example, if you were a florist, you could publish:
An article about the most meaningful flowers for mums
Tips on what to write on your message card
Ways to recycle Mother's Day flowers
While it might be a little late to secure strong organic search rankings, you can use this type of content to attract high-quality prospects to your site via social media, paid search, and other channels. Onsite visitors may also naturally discover this content, and it can make a serious difference when it comes to conversions.
Stumped for ideas? Our tips for generating new content marketing ideas might help.
Get your products featured in gift guides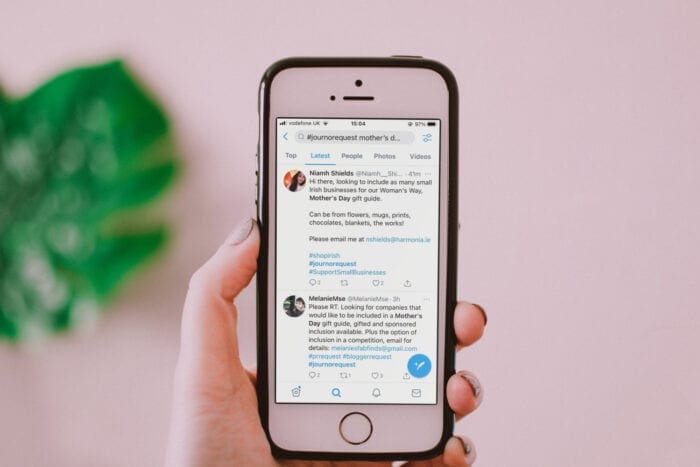 There will be lots of Mother's Day gift guides published online over the coming weeks. Getting your products featured could not only drive valuable referral traffic but could also generate high-quality links that benefit your SEO.
As our Head of Outreach explains in '5 of the best ways to get products featured online', you can keep an eye out for opportunities by monitoring media requests. If you don't have a subscription to a journalist enquiry service, try scanning through #journorequest on Twitter.
You can also try cold-pitching journalists who published gifts guides last Mother's Day to see if they're planning on doing one this year, making sure to provide key product information and high-quality photographs. Proactive outreach could help you get to the front of the queue and increase your likelihood of being featured.
Need expert help building high-quality links? Get in touch to see how our outreach team can help.
Mother's Day offers a great opportunity for many brands to boost their sales. Take these tips on board, and you're likely to see much stronger results.
Looking for a digital marketing agency that can help you implement tactics like these? Contact us for a free and friendly consultation.
---