Google updates mobile Search design and interface
This week, Google announced that it would be rolling out a new design for its mobile search results. The aim is to offer a cleaner and more modern experience while also making the results easier to read. The new look has already started to be rolled out, and this will continue over the next few days.
What's new?
Google has made quite a few updates to its design — you can expect to see new fonts, shapes, and colours. Elements like Featured Snippets and knowledge panels will also have a brand-new look.
However, the changes are relatively subtle, so you don't have to worry about getting to grips with a completely different interface.
Here's what the new knowledge panels look like: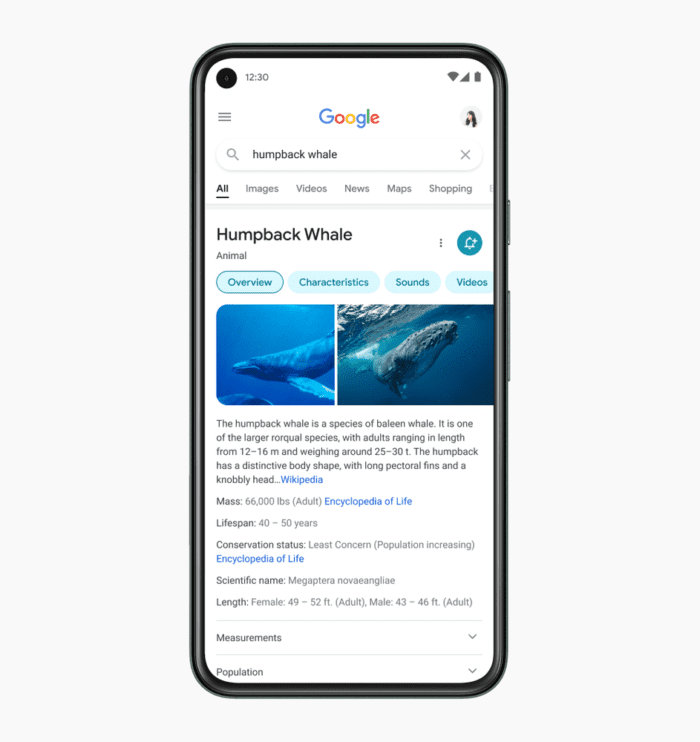 The "Get notified" button that usually sits above the "Overview" tab has been turned into a simple bell graphic, and a lot of the elements have a cleaner look. Overall, it's just a lot more streamlined.
And here's a peek at what the general search results are set to look like: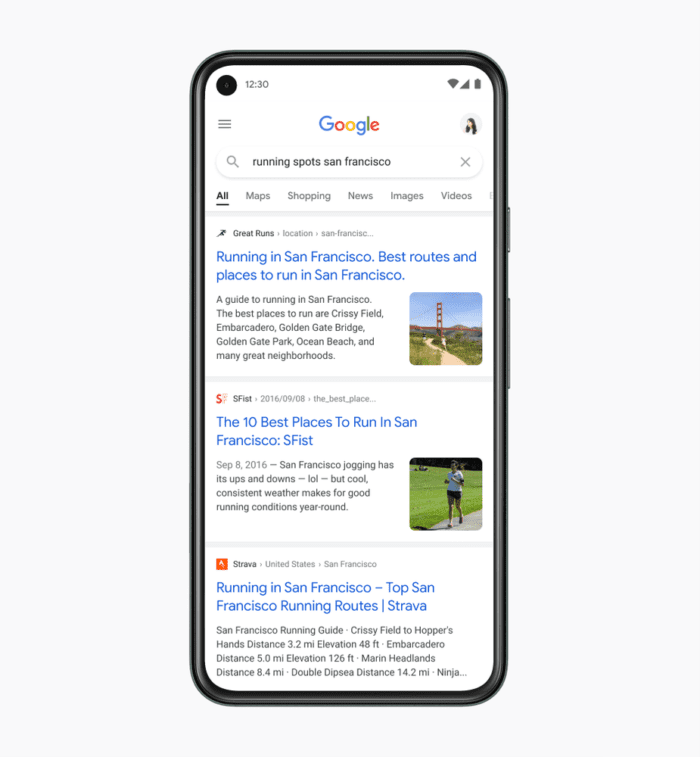 The changes are slight, but the focus has been on making the results easier to read and scan. As a result, bolder and larger fonts have been used. More of Google's own fonts have also been brought into play to make its search engine results pages more consistent with the company's branding.
Google has been testing these new designs for a number of months now, and it's interesting to see which elements have been tweaked in the new version. The company has said that these were their main goals:
Bringing information into focus
Making text easier to read
Creating more breathing room
Using colour to highlight what's important
Leaning into that "Googley" feeling
Aileen Cheng, who led the major visual redesign, said: "We wanted to take a step back to simplify a bit so people could find what they're looking for faster and more easily. I find it really refreshing. To me, it's a breath of fresh air!
"Rethinking the visual design for something like Search is really complex. That's especially true given how much Google Search has evolved. We're not just organizing the web's information, but all the world's information. We started with organizing web pages, but now there's so much diversity in the types of content and information we have to help make sense of."
It is worth noting that this update will only affect how the results look in mobile Search and won't have any impact on how results are ranked. Although, it might influence searcher behaviour.If you would like help navigating Google's frequent search engine results page updates, our PPC and organic search team are here for you. Get in touch today to discuss your goals.
---