Google rolls out local messaging and Map insight updates
On 2 December, Google announced it would be rolling out two Google My Business and Google Maps updates. Firstly, they're expanding their messaging options so customers can communicate with companies in more ways. Plus, business owners will be able to access more local Maps insights to better understand how people are finding them on Google.
The update will make messaging easier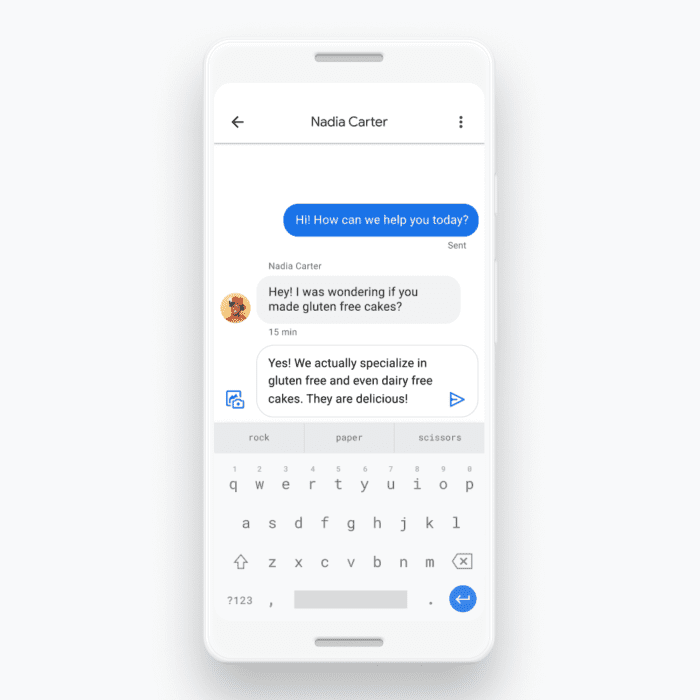 Google is always looking for ways to provide internet users with the information they need as quickly as possible. And they've found that people browsing nearby businesses often have questions that need to be answered in a timely manner. Standard Google My Business profiles will often give potential customers all of the details they require when it comes to the likes of their address, opening times, and what Covid-19 measures they have in place, but what about when someone has a more niche question? For example, they might be wondering whether a bakery offers gluten-free treats, or if there's secure parking outside a particular shop.
This is why Google has decided to provide more messaging capabilities for internet users and the businesses they're interested in shopping with. From now on, verified businesses will be able to direct message with customers through the Google Maps app.
The search engine giant has a whole guide on how to use the new messaging feature, but it all starts with activating this option through your Business Profile. You'll then be able to start replying to customers' messages on Google Maps. This will be in the business messages section, under the "Updates" tab.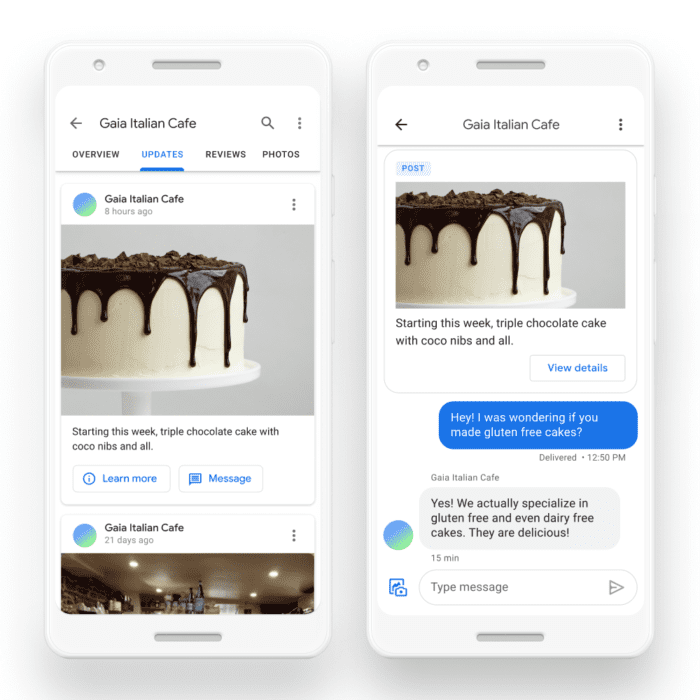 It makes sense that Google has decided to increase how many ways people can get in touch with your business right now. Of course, due to the coronavirus pandemic, people have been wanting to make more informed decisions before leaving their homes, which has led to an increase in messages being sent to companies. In fact, since the beginning of 2020, people have initiated more than twice as many messages to merchants from their Business Profiles on Search and Maps.
This is why Google wants to make it even easier for shoppers to get the information they require. As a result, they've introduced even more ways people can get in touch with you. As well as clicking on the "Message" button on your Business Profile, customers will be able to start a conversation from any post you make. Plus, if they try to call you and don't get an answer, they'll be prompted to send a message instead.
You'll also receive new Google Maps insights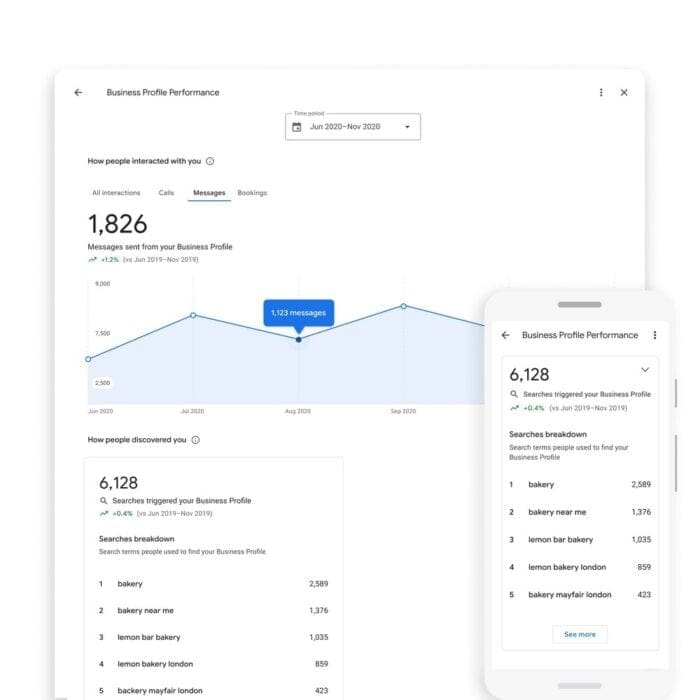 From this month, Google will also provide you with some additional insights to help you understand exactly how customers are discovering your Business Profile.
Earlier this year, they rolled out updated performance insights for Search and Maps, which give you detailed reports of customer interactions. This includes the total number of interactions you've received in a particular period of time and a breakdown of all the calls and messages customers have initiated through Google. These metrics are given on a monthly basis, and you can compare them to the same period of last year.
Now, you'll also be given a more detailed list of the search queries people have used to find your business through Google. At the beginning of 2021, you'll also see an updated performance page, which shows whether customers found you through Google Maps or Search. It will let you know whether they were using a computer or mobile device, too.
You'll be able to access all of your performance data for up to six months, so you can assess how you're performing on Google's platforms and whether your Business Profile is getting you the attention you're looking for.
These latest Google updates are great news for shoppers and businesses alike, so we would highly recommend taking full advantage of them. If you would like to see more SEO and digital marketing news, you can also check out our November bulletin, and follow us on Twitter, Facebook, and LinkedIn.
Here at Glass Digital, we help businesses to improve their online visibility through organic search, PPC, and affiliate marketing. If you would like help from our experts, get in touch to discuss your needs today.
---