Coronavirus search trends: What we're Googling amid the pandemic
See the latest UK government guidance on coronavirus (COVID-19).
We've taken a look at Google Trends and Google Keyword Planner data to see how the coronavirus pandemic has affected search around certain products and services.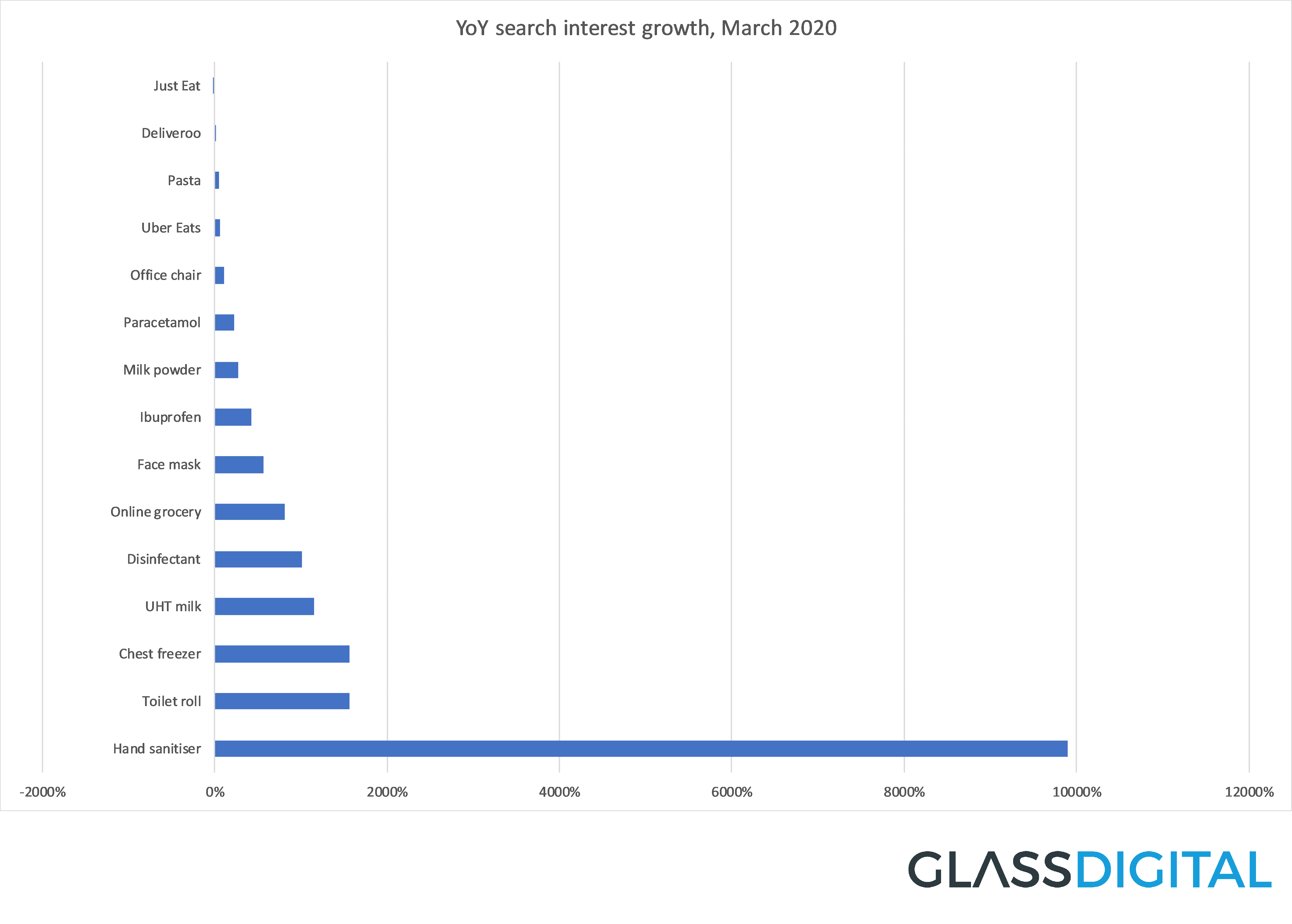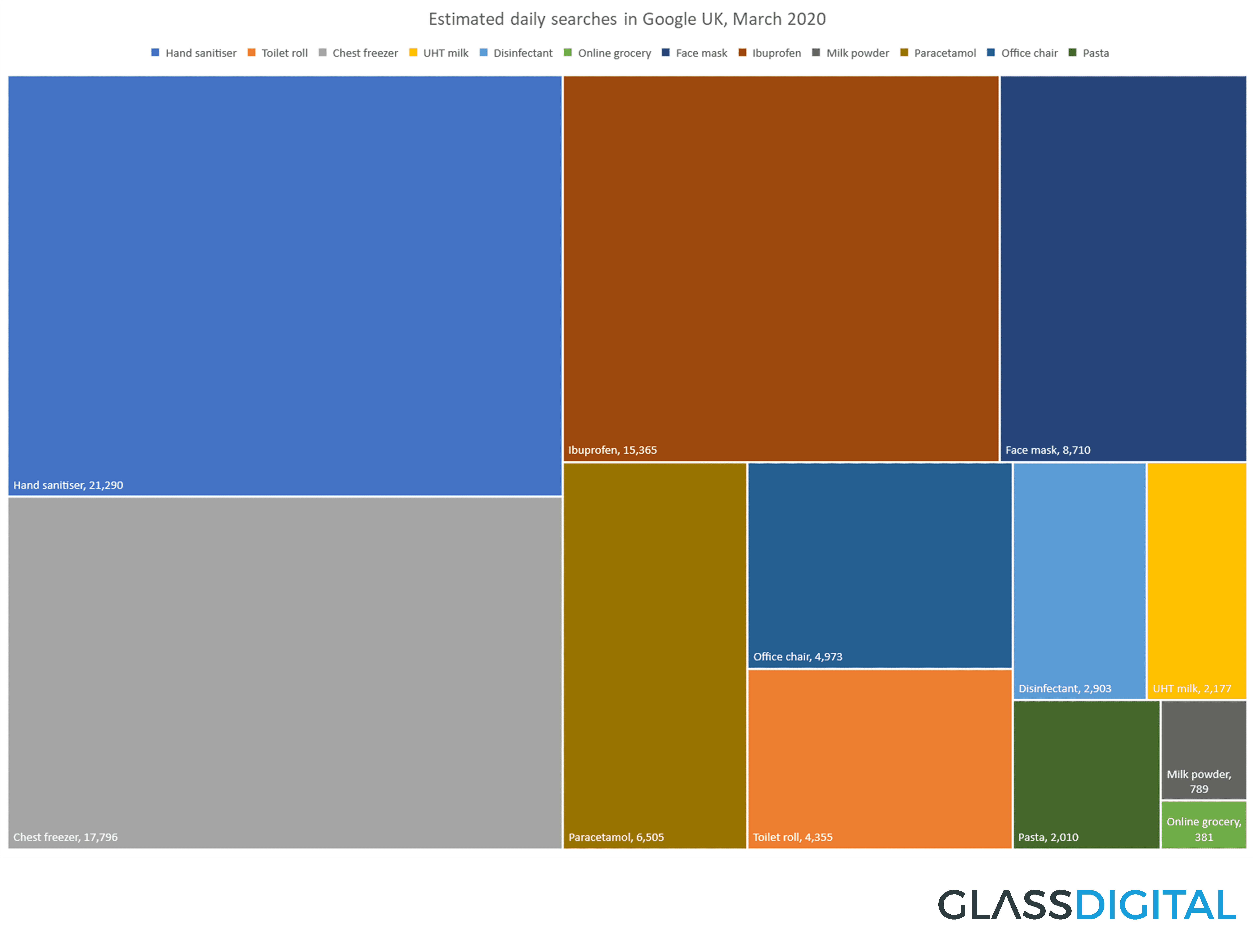 Toilet roll: Search interest is currently around 17x higher than it was last year, and the term received 8,100 Google UK searches in March 2019. That suggests 'toilet roll' is currently generating over 4,000 searches a day.
Hand sanitiser: Google UK recorded 246,000 searches in February 2020 — a 3,627% year-on-year increase. And Google Trends suggests the figure is still on the up, with interest on 15 March almost 4x higher than its February peak.
Disinfectant: Search interest spiked on 31 January, when coronavirus was declared a global health emergency by WHO, but is currently at its all-time peak — approximately 11x higher than at the same time last year. We estimate "disinfectant" is currently getting around 2,900 searches per day in the UK.
Painkillers: With lots of information (and misinformation) spreading about taking ibuprofen for coronavirus symptoms, interest in the painkiller has begun to outpace interest in paracetamol. You can see the NHS's latest advice on ibuprofen and coronavirus here.
Online groceries: With the UK government recommending social distancing and self-isolation, demand for online grocery shopping has rocketed. Many supermarkets' delivery slots are booked up until April.
Long-life milk: Google Trends suggests that searches for 'UHT milk' have doubled in the last week alone and are currently around 13x higher than at the same time last year. Powdered milk tells a similar story. At the moment, we estimate that the terms are collectively generating around 3,000 daily searches.
Pasta: Though there's lots of talk about pasta selling out at supermarkets, search interest growth has been relatively low. Still, we estimate that there are 2,000 Google UK searches per day for the term.
Takeaway delivery: With fewer people visiting restaurants, pubs and takeaways, alongside difficulties buying groceries, you might expect interest in takeaway delivery services to be on the up. However, Google Trends suggests that business has slowed, with search interest in Deliveroo, Just Eat and Uber Eats dropping over the last three weeks.
Chest freezers: Interest is currently around 17x higher than it was last year. There were 33,100 searches for 'chest freezer' in Google UK in March 2019 — this was likely beaten in the last two days alone.
If your business needs help dealing with the effects of coronavirus, take a look at government advice here.
---