Charity bake-off raises dough for The Silver Line
If you follow us on Twitter, you might have spotted the odd tasty treat in amongst the SEO updates. That's because we've been hosting a weekly charity bake-off since February! Here's how it works:
One volunteer brings in a homemade treat each week.
Each slice is sold for £1.
When all the volunteers have baked, everyone votes for their favourite.
The money is donated to a charity of the winner's choice.
We've been treated to everything from brownies and rocky road to banana bread and lemon cake, and raised £187.50 for charity along the way. But only one cake can reign supreme…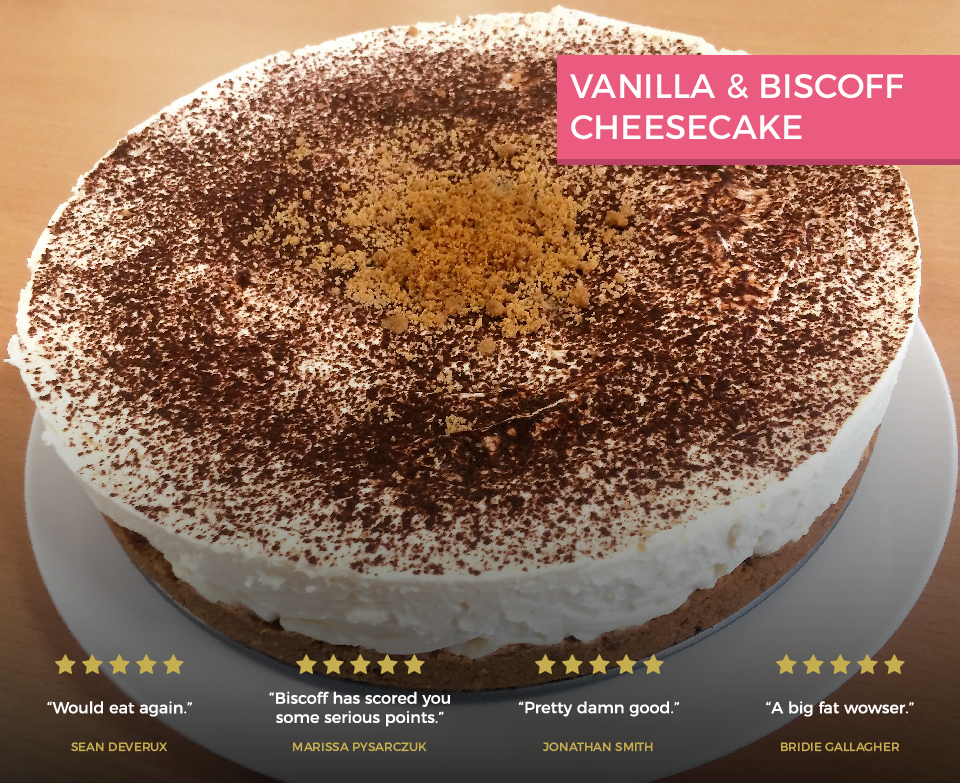 After receiving rave reviews, Outreach Executive and baking extraordinaire Melissa Gannaway has taken home the crown (and apron) thanks to her delicious vanilla and biscoff cheesecake — an adapted version of this Lorraine Pascale recipe.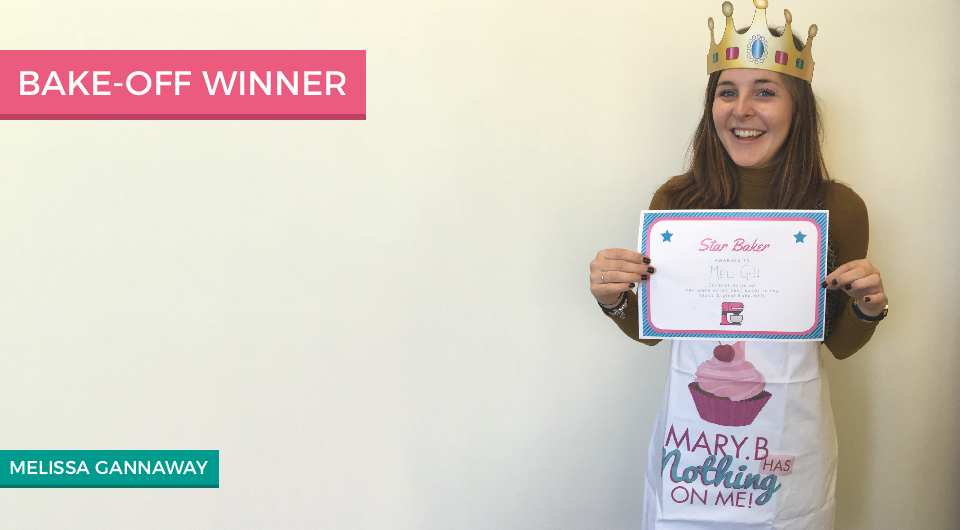 Melissa decided to donate the bake-off proceeds to The Silver Line, a helpline for older people.
She said: "Loneliness can have a detrimental effect on a person's health and wellbeing. Older people are particularly vulnerable and it breaks my heart to know that so many older people can go days, even weeks without speaking to someone. If one of my grandparents were to pass away then I would hope that The Silver Line would exist to provide the other with a friend to talk to, especially late at night when they may feel they can't ring family.
"Imagine how you'd feel if your loved one passed away after spending your lives together. Or just imagine not having a friend in the world. Silverline's 24-hour helpline for older people is a friend, so for me, it was an easy choice to pick them to donate the bake-off winnings to. It's our turn to look after the people who have looked after us."
If you'd like to donate to The Silver Line, you can do so here.
The bake-off has been a great way to bring a smile to everyone's faces and raise money for a good cause, so we're starting again next week — this time with savoury entries allowed. Operations Director Craig Hall clearly has his eye on the prize, as he promises to kick things off with lemon tarts and feta puff pastries…
---