Mastering the art of producing great copy is an incredibly important skill that no writer should underestimate. Approaching the process with a dismissive shrug and having no clear structure to better yourself generally results in something that is poorly written and has no real marketing value.
As a copywriter, you need to make sure that you stay two steps ahead of the game if you want to be successful. If you are looking to become the very best writer you can be — producing engaging, interesting, and addictively clickable content — there are two key things that you need to be doing: learning and practising.
Practising is something you can only do as you progress in your role by taking on board comments and criticism and using it to develop. This will take time and can only occur naturally. Learning, however, is something you can do between the times spent typing away at your keyboard, and one of the best ways to learn about the craft is by reading.
Books are amazing things — they allow you to learn almost anywhere, from the doctor's waiting room to your commute to and from the office. Today, the popularity of the e-book format means that acquiring and reading books is easier than ever before, and there is a whole world of knowledge at your fingertips.
To help you become a better copywriter, we've put together a list of the five essential books that will help you to grow and improve. Give them a go — you won't be sorry.
The Elements of Style by William Strunk and E.B. White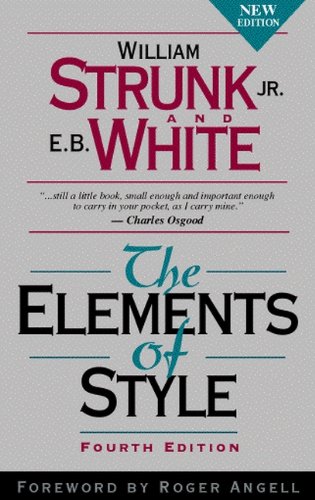 We will start with the old heavyweight, a book that has been published in some form or another since 1918. The Elements of Style is a prescriptive style guide to writing, including eight 'elementary rules of usage', ten 'elementary principles of composition', and a list of 49 'words and expressions commonly misused' among many other pieces of valuable guidance. The book has been read by millions of readers over the years, and the lessons are just as valid today.
Perfect for…
Those looking to improve the style of their writing or those just starting out. You don't have to treat this book like the commandments of the craft, but by taking on board some of the advice in this historic tome you will be well on your way to becoming a great copywriter.
Brilliant Business Writing by Neil Taylor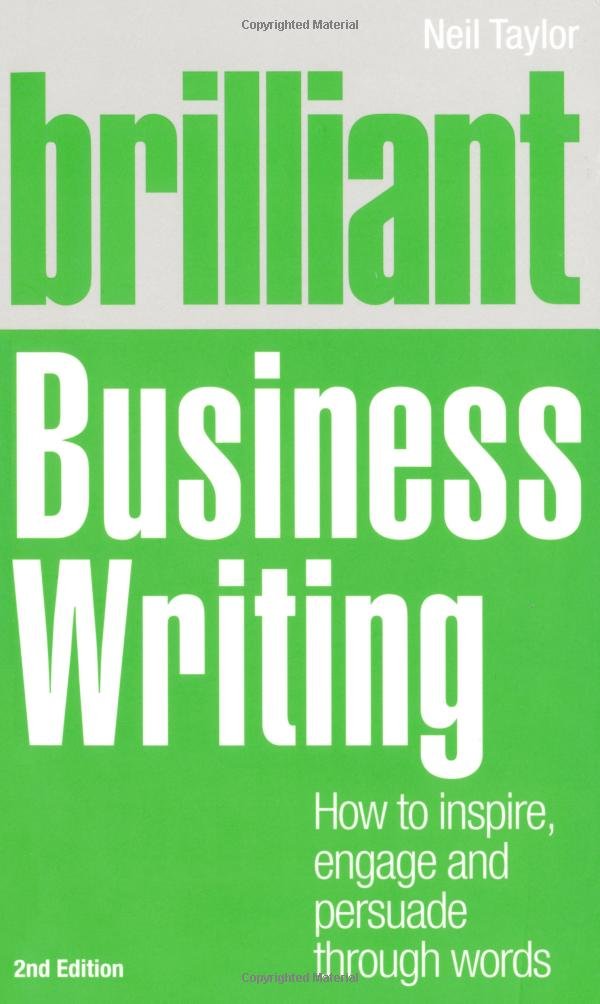 Writing for a business-orientated audience can be a challenge if you have never attempted it before. It can even be a challenge for experienced copywriters, who can often feel that their B2B content feels leaden and unengaging. What Neil Taylor's Brilliant Business Writing does so well is show you how to inject some energy and dynamism into your business copy through the use of helpful tips, examples, and exercises.
Perfect for…
A copywriter who is struggling to get to grips with a client who has a business-heavy agenda, or an in-house copywriter who produces a lot of business content and wants some new mojo. This book is straightforward and reading it never feels like you are getting bogged down in the boring copy you are trying to avoid.
On Writing by Stephen King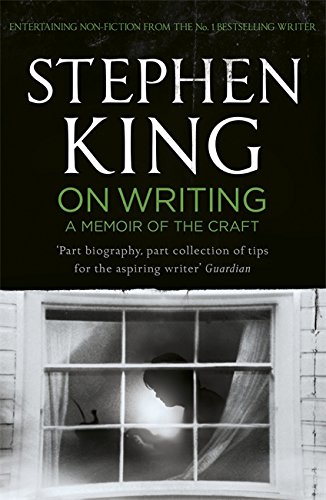 The name Stephen King is more likely to make you think of the horror and thriller novels he is famous for, but his non-fiction book On Writing is the go-to resource for writers looking for direction or an insight into the craft. This book is a must read for both fiction and copy writers alike, as King comes up with so many useful pointers and anecdotes about creating interesting and engaging prose.
Perfect for…
Any copywriters who want to get more creative with their work, or those looking for an insight into the mind of a man who is always thinking about writing. The book is not overwritten, and you can expect to find a great number of simple tips for growing as a writer.
Brilliant Copywriting by Roger Horberry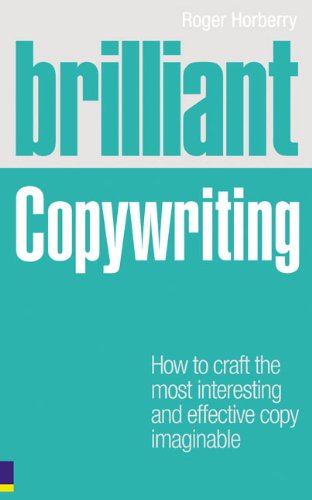 This is the book that every new copywriter dreams of — a tome that looks right into the heart of the copywriting industry without neglecting to tell you how to succeed in it. Brilliant Copywriting looks at each stage of the creative process and examines what makes a good piece of content, providing practical techniques to get people to read and be convinced by your words.
Perfect for…
People new to the trade who are looking for a place to start. If you are thinking of embarking on a career as a copywriter, this book will provide you with the perfect platform to begin. That's not to say experienced writers won't find anything of interest here — the interviews and exercises are useful enough to be of benefit to anyone.
Words That Sell by Richard Bayan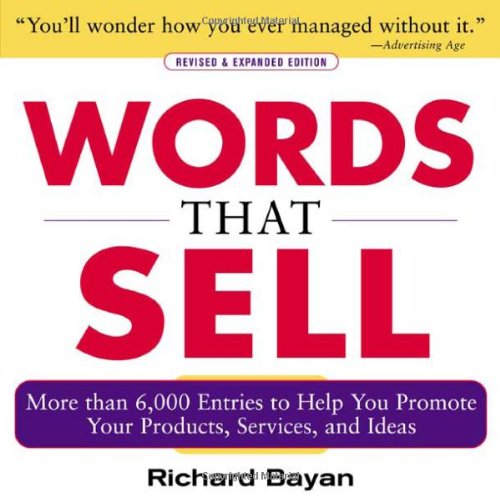 To be honest, this is less of a learning resource and more of a writing tool — one that you shouldn't be without. Putting together content often involves saying similar things in a number of different ways, and sometimes the well of words just dries up.
That is where Words That Sell comes in, handing out inspiration on demand in the form of over 6,000 alternative ways to say the most common words in copywriting. This selling-themed-thesaurus is easy to use and fully cross-referenced so you can find what you are looking for quickly and painlessly.
Perfect for…
Everyone! Even the most imaginative copywriters get lost for words sometimes, and in those moments this book will be your best friend. It might not have the industry insight or writing lessons that the other books have, but this life-saver will improve your work in a way that is immediately tangible.
For more digital marketing insights, follow Glass Digital on social media. Connect with us on Facebook, Twitter, Google+, or LinkedIn.