Where we built links in Q3 (and how we did it)
Securing links on high-authority websites should be an element of every business's SEO strategy. Not only will it provide valuable exposure and help to build a positive reputation for your brand, but it can also go a long way towards boosting your rankings on search engine results pages (SERPs). This, in turn, can lead even more people to discover your company's products or services.
Here at Glass Digital, our outreach team are constantly working to get our clients featured on trustworthy and relevant sites in order to generate real results. In the past, we've provided you with monthly updates about where we've managed to secure links for our clients, but we've never given you an insight into the thought processes behind it all. There are so many things we consider, from what products our clients are most interested in promoting to which demographics they want to target, that we thought it was worth giving you a behind-the-scenes look.
So, let me introduce you to the first of our new quarterly round-ups, where we'll talk you through 25 of the links we've built recently and explain why they're so valuable to our clients.
To learn more about the links we built in the third quarter of 2018, click on the logo of a publication below to find out how we've worked with them. And, make sure you check out all of the other websites we've secured coverage on during this period, too!
If you would like us to gain this kind of exposure for your business, make sure you take a look at our outreach service, and get in touch to discuss what we could do for you.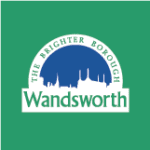 Wandsworth Council
DA: 59
Government websites tend to have relatively high domain authorities, so we're proud to have forged relationships with a whole host of councils. This is how we were able to arrange for one of our clients to be featured on the Wandsworth Council website.
While we primarily work on improving our clients' Google rankings, we also know that building a positive reputation for their brands can be just as beneficial. So, when we saw that Wandsworth Council were hosting a charity event and looking for donations, we asked our client whether there was anything they could do. We arranged for them to donate products and, in return, receive a mention (and a link) in a news article published by the Council. This went a long way towards boosting their E-A-T, which will contribute to helping them rank for relevant Google searches.
In just a few months, the article has built up a page authority of 34, and that's likely to rise, too!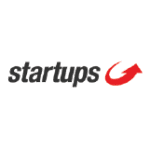 We believe in our outreach and link-building tactics, which is why we use the same techniques to promote our own business. So, when a member of our outreach team saw that Startups.co.uk was looking for expert comment on how to set up a successful marketing agency, they knew it was the perfect opportunity for us.
They sent across a quote from our Managing Director as well as some background information about the company and, not long after, received an email to say the piece was live. We already had a relationship with the site and made sure to send across a high-quality comment that fit the brief perfectly. This allowed us to secure a link on a high-DA site, and it didn't take much time at all.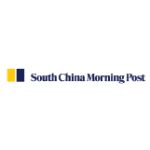 South China Morning Post
DA: 91
Although most of our clients are UK-based, some offer products and services across the globe. This is certainly something we take into account. For example, we have a client that offers walking and adventure holidays both in the UK and abroad. To help them reach as many prospective customers as possible, we need to make sure that they receive international coverage.
Of course, we pick opportunities very carefully based on our clients' expertise. So, when we saw that a journalist was looking for comment on what to pack for a hiking or walking holiday, we knew it would be a perfect fit. The deadline was quite tight on this one, so someone from our content team put together a quote based on information that our client had shared with us in the past. Then, all they had to do was sign it off, and they soon had a link on a DA 91 site that is aimed at an audience they might otherwise struggle to reach.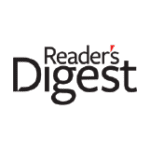 We take a unique approach to outreach and link-building, in that we make sure to build strong relationships with all of the websites we work with. We understand that the business of securing links is very give and take so, when working with an editor, we always make sure we're punctual, reliable, and accommodating of their ideas and guidelines. This has allowed us to forge strong bonds with some of the UK's biggest publications, and one of those is Reader's Digest. As a result, we've been able to secure multiple client links on their site.
In quarter three of 2018, we secured Reader's Digest coverage for two of our clients and, both times, the publication has promoted their focus products. This has been incredibly beneficial and pieces have gained a PA of 30 in a relatively short time — it's likely this is only going to rise.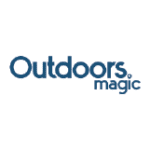 It's vital for businesses to be seen on high-quality and relevant websites. So, we were very happy to be able to secure a link for a walking holiday client on Outdoors Magic. What's more, it was a site our client was very interested in receiving a link from.
Securing the exposure didn't take much time at all: we're always looking out for places where our clients have been mentioned online, and this was simply a case of getting in touch with the editor and asking them to add a link. Our client didn't have to do a thing.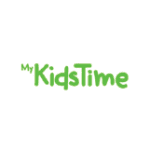 We always ask our clients if there are any products they're looking to push, and whether there is a particular group of consumers they want to tap into. Some of our clients are especially interested in appealing to parents and families, so we often look to get them featured on family-friendly sites. My Kids Time is one that we've been able to build a great relationship with.
In the third quarter of 2018, three of our clients were featured on the site. One asked us to push their garden furniture to parents, so we helped them create an article about ensuring your garden is stylish but still child-friendly. A kitchen appliance manufacturer we work with also wanted to break the family market, so we took a similar approach and worked with them on an editorial that offered helpful tips to parents, but also allowed us to include information about (and a link to) the products they're looking to push. The final client also shared their expertise to help secure exposure on the site. All of the pages these clients have been featured on now have a PA of 30, which could well have risen by the time you read this!
We're always looking to build professional and mutually beneficial relationships with the editors of websites and online magazines, because this can streamline our link-building process massively. As the editor had received one article from us and trusted us to create high-quality and valuable content, they were more than happy to work with us for more clients. This allows us to secure links quickly and efficiently with minimal input from our clients.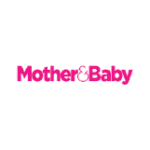 One of our clients is a kitchen appliance manufacturer that is very keen to appeal to parents and families, so we work hard to gain links and exposure for them on family-friendly websites. As a result, both our team and the client were very happy to see a backlink go live on Mother & Baby.
Of course, this site is very relevant to them, and the page they've been featured on now has an authority of 27, which gives their link a lot of weight. Plus, the piece was shared with the website's 80,000 Twitter followers, which meant it reached a much wider parenting audience.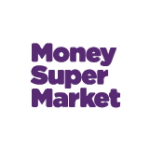 Money Supermarket is a website that most of us have heard of, which is why we're always proud to secure a link in one of their articles. And, it's even more rewarding when we manage to gain high-profile exposure for a client that comes from a relatively niche market.
So, when we secured a Money Supermarket link for a client who manufactures and sells trailers, they were as surprised as they were grateful! We're always brainstorming new ideas and thinking outside of the box to find ways of securing coverage for clients who offer niche products or services. And, it's something we've actually grown quite accustomed to. The page our client was featured on now has an authority of 33, which is likely to increase over time, and the piece has been featured on the website's social media accounts, which means it could have been seen by up to 53,000 Twitter followers.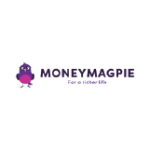 Money Magpie is another site we're incredibly proud to have built a strong and lasting relationship with. They've featured a whole host of our clients over the years, and they provided us with two fantastic links in quarter three of 2018.
One of our clients is a rug retailer that has expressed interest in targeting the renter market, and we were aware that the money-saving angle of Money Magpie could fit with this perfectly. As a result, we pitched an article about transforming your living space in a budget-friendly way, which would provide our client with a natural mention, and it was accepted. The page they were featured on now has a PA of 30 and the piece was shared on Money Magpie's social feeds, which is always a bonus!
We also have an investment platform client that offers a relatively niche service. This means that we're able to hit finance and money-saving sites with information about them and, more often than not, they want to learn more. We worked with our client to put together a guide to what they do and how people can make money from it, which has quickly gained a PA of 27. Not only does this kind of article allow us to secure a link, but it also informs people about our client's services, which they mightn't have previously heard about. Lots of the links we build are editorial-based, which allows us to provide context and help our clients to rank for related queries.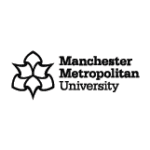 Manchester Metropolitan University
DA: 71
University websites tend to have a high domain authority, because Google knows ac.uk domains are trustworthy. This means they're often very hard to secure a link on. One of the tactics we use is to pitch alumni profiles of staff who work for our clients, and we were very proud to have one published on the website of Manchester Metropolitan University.
These opportunities do take some input from our clients, as there are often some questions they have to answer in order to be featured. But we handle the admin side of things, and our clients are always happy to help us out in order to secure a link on such a high-authority site.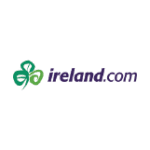 One of our clients is a walking holiday provider, and they particularly appreciate any links that we can obtain from travel and tourism websites. Because they offer holidays in hundreds of locations across the globe, this has given us plenty of opportunities, and a particularly successful one was with Ireland.com. Because some of their packages are based in Ireland, this was a great, targeted, and relevant link for them.
It required absolutely no work from our client, either. We simply got in touch with the website editor to ask whether they would be interested in featuring our client on their tour operator useful links page. They agreed straight away and, in no time at all, we had secured a link on a page that already had an authority of 33.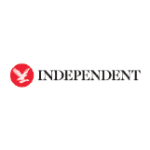 We have contacts at a wide range of national publications, including the Independent. And, in quarter three of 2018, they featured two of our clients in their product round-ups.
We have a client that sells catering appliances so, when a media request came through asking for a range of different knives and kitchen cutting tools, we gave them a selection they could choose from and then sent one out for them to try. Our client was more than happy to facilitate this for the chance to be featured on the Independent's site, and they now have a link on a page with an authority of 48.
Similarly, a country clothing and sport retailer that we work with mentioned that a new collection of kids' shoes had just come in. So, when we realised a journalist at the Independent was looking for winter-appropriate kids' footwear, we sent a pair of wellies out and they were soon listed on their website with a PA of 50.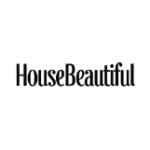 We work with an online gift retailer that's hugely affected by seasonality. As quarter three is a relatively quiet time for special occasions, we had to think outside the box to generate links. On this occasion, we scoped out sites that had published gift guides the same time the year before and proposed a more up-to-date version — featuring our client, of course! That's how we secured a link on House Beautiful.
As it's beneficial to generate links and exposure just ahead of the peak season, and journalists often work on seasonal content well in advance, we also started looking towards Christmas topics for this client.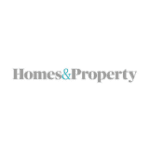 We're always keeping an eye out for media requests that suit our clients perfectly so, when we saw that a journalist from Homes & Property was looking for barbecue accessories, we knew there was an ideal product to send. One of our clients sells garden accessories and stocked a pizza oven that can be attached to a barbecue. As this is quite unique, we pitched the product, and the editor agreed to feature it! It didn't take much time at all, and our client didn't need to do anything.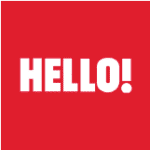 Hello Magazine is a high-profile publication with an impressive DA. So, when one of their journalists put out a request for expert advice on buying a mattress, we knew one our clients would be ideal. Their staff know plenty about achieving the perfect sleep experience, so the journalist was very happy to hear from us.
They sent across a few simple questions that our client was more than happy to answer, and we soon had a link on Hello Magazine's website, alongside an article that featured images and information that highlighted the benefits of our client's mattresses. It was great exposure, as well as a huge boost for their SEO campaign — plus, it was featured on Hello's social media channels, so an even wider audience got to see it.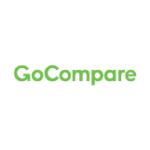 Go Compare is another website that we've been able to build a relationship with and, as a result, we worked with them in a number of ways in quarter three of 2018. The first time we contacted them was in response to a media request, but we never got featured. However, it wasn't a waste of time: the editor got in touch to say that, while we wouldn't be featured in the original article, she was writing another piece that required mortgage advice and our client was ideal. Link secured!
Because we've built up this rapport, it means journalists and editors from Go Compare are far more receptive to the pitches and media request responses we send them, and this has meant two more of our clients have been featured recently. Both links — one for a country wear and sport retailer, and another for a car and home insurance specialist — have been secured through media requests asking for expert comment. And, because we're always quick off the mark and work with our clients to ensure they provide journalists with relevant and valuable information, our work does usually pay off.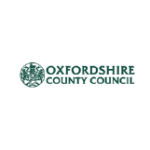 Oxfordshire Country Council
DA: 60
One of our clients is a shoe retailer that offers a programme to help children affected by autism who don't like having their feet measured. Of course, this is a wonderful initiative, and something we want to shout about. So, we've been looking for places that this could be mentioned and found that certain councils list helpful services on their website. Oxfordshire Country Council is one of them, and they were more than happy to publish the details to let their residents know about the service.
Once we had contacted them, there wasn't much left to do. They handled everything from their end and we soon had a great, targeted link on a page with an authority of 29.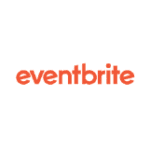 A client of ours sells a wide range of sound protection equipment, which is often used by staff at loud music events. So, we wanted to see them featured on one of the biggest sites in the industry: Eventbrite.
We pitched an idea about protecting staff's hearing at music events and, because we could offer expert input from our client, the editor was interested. We then worked with our client to create a valuable article that fit in well with the website's existing content, and it soon went live. Gaining such a relevant and valuable link on a high-DA site has helped their campaign massively.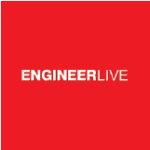 We have a client that offers a whole host of digital services, but they want us to focus on promoting the virtual reality training they provide for those working in dangerous industries. One of these fields is engineering, so it was great that we were able to secure a link and coverage on the Engineer Live website.
We worked with our client to put together an editorial that offered expert insight into how virtual reality training can be used in the workplace. Because the website's audience is so relevant and the piece offered plenty of helpful advice while also highlighting why their services are valuable, both the editor and our client were very happy.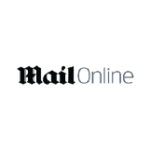 The Mail Online is an incredibly popular website that is visited by millions of people every day — plus, it has an extremely high DA. So, securing a link on the site can be a real gamechanger for our clients. This is especially true when the website helps us to highlight any deals our clients might be promoting at the time.
For example, the Femail section of the Mail Online put out a media request asking whether any businesses were planning to do anything special for Amazon Prime Day. Because one of our clients is a mattress specialist that was offering a great deal on one of their products, we submitted this, and it got featured! The only input we needed from our client was information about their deal, but we handled the rest. And, they now have a high-quality link on a page with an authority of 54, which has certainly helped their campaign. Plus, because we now have a contact at the Mail Online, they also featured the same client in their Black Friday round-up a few months later.
Similarly, a Mail Online journalist put out a call for any August Bank Holiday deals and, because we work with a rug retailer that was offering some online promotions, we responded with all of the necessary details. Again, this required very little work from our client, and they were featured in the piece, which now has a PA of 54.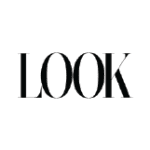 Every so often, we'll work with a publication on a competition. This typically involves offering a prize to one of their readers in exchange for a mention and a link. Of course, we always carefully consider whether doing this is right for our clients on a case-by-case basis but, when we learned that LOOK magazine was looking for new prizes, we knew a gift card from one of our high-fashion clients would be ideal.
Our client offered £250 to spend on their website, and the competition received a great deal of attention. There were 13,949 entries in the 29 days that it was live on the website, and the brand was able to reach a huge audience that otherwise mightn't have heard of them. While this opportunity did require our client to send out a gift card worth £250, they agreed straight away that it would be worth it, as the coverage would put the brand in front of the exact people they're trying to target.
Competitions on high-profile websites can help us to gain some fantastic exposure for our clients. So, when Good Housekeeping put out a media request asking for prizes to feature online, we pitched a product from our rug retailer client.
The website was a great target, because its readership is made up of the people our client wants to appeal to. Plus, because competitions are often shared on social media, this opportunity allowed our client to reach a much wider audience than they otherwise would.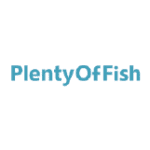 One of our clients is a kitchen appliance manufacturer and they're keen to assert their cooking expertise, so we came up with the idea of pitching articles around making food for a date. And, dating sites are the perfect place for this kind of content! That's how our client ended up with a link on Plenty of Fish.
Not only did they receive a link on a page with a PA of 32, but the article they were featured in was also tweeted out to Plenty of Fish's 35,000 followers. That kind of coverage can be hard to come by, and our client was very happy to see their brand being promoted to so many relevant people.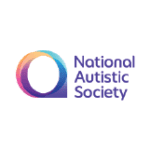 National Autistic Society
DA: 67
We love a quick win here at Glass Digital, because it means we can move on and secure even more links for our clients. The websites of societies and associations often feature directories that can point their members or users in the direction of helpful resources and services. So, when a shoe retailer client informed us that they had worked with a charity to make the shoe fitting experience easier for children affected by autism, we got in touch with organisations that might find this information useful.
Of course, the National Autistic Society was a very relevant site to target, and it has a high DA, which meant a link was going to be very valuable to our client's campaign. We got in touch with the editor of the website and they agreed that families would appreciate hearing about the shoe retailer's service. So, they added some information and a link to their site in no time.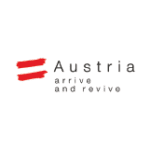 We have a walking holiday client that asked us to focus on obtaining links from travel and tourism sites, which is exactly what we've been doing. Because some of their tours are based in Austria, we looked into securing a link on Austria.info.
As the website has a useful links page for tour operators, this was relatively easy to do. We simply got in touch, explained what our client did, and got accepted. The walking holiday provider didn't have to do anything from their end and they received a great link on a well-targeted site. Plus, the page they've been featured on has an authority of 32, which gives the link a lot of weight!
Below, you can check out just some of the other places we built links in quarter three of 2018. If you have any questions about the links we've secured or want to know how we could secure similar coverage for your business or brand, make sure you get in touch with us today to discuss your options!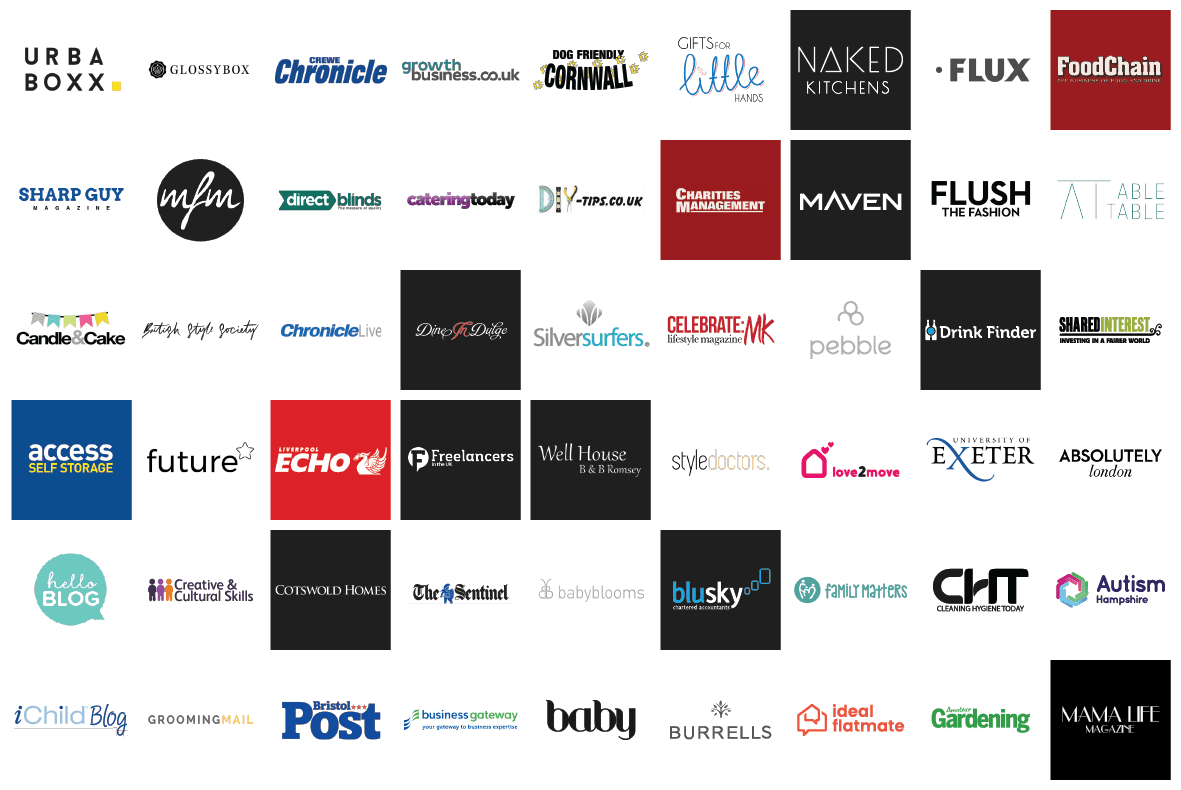 ---