My first six months at Glass Digital: Chris Bailey, Paid Search Executive
Chris Bailey joined Glass Digital as a Paid Search Executive in October 2021. Here, he shares what he's learned along the way.
I first started considering a career in pay-per-click (PPC) at university. I studied Digital Media at the University of Leeds and developed skills in a wide range of areas, including advertising, film, design, web development and media theory. I soon learned that PPC careers require a mix of data handling and creativity, and offer the chance to work with a variety of businesses, which really intrigued me. So, a career in PPC management seemed like the natural choice.
After graduating, I started working for an ecommerce platform based in the North East, where I picked up my first PPC skills. I then switched to a full-time PPC role at Glass Digital in October of last year.
Prior to joining Glass, my PPC experience was heavily based in B2C ecommerce. The huge range of clientele at Glass was quite daunting to begin with, as I knew I'd have to rapidly get to grips with a whole range of industries, some of which I didn't know existed! Fortunately, my team was amazing at getting me up to speed with each and every account and it was made clear that I had full flexibility to maximise the performance of my accounts. 
Initially, I worked alongside the team on several accounts, some of which I later took on as my own personal clients. I now manage a full client list of my own, and my expertise has developed very rapidly over the course of the last three months.
Working at Glass opened up the opportunity to explore PPC in a much less constrained way than I had previously been able to, with a more diverse range of clients and industries as well as a more open-minded approach to PPC strategy. The 'one size fits all' approach is something I had grown tired of in my previous experience, and I was glad to see the end of it when I started at Glass. Being unconstrained in my approach has allowed me to achieve great results for my clients, and has given me the opportunity to achieve diverse PPC skills in a short amount of time.
I have always been a proponent of flexible/remote working and Glass takes a leading approach to this. Flexible start and finish times are especially helpful and really do make a difference to the work/life balance. This mixed with a very flexible remote working policy means I have much more time in the mornings and evenings for the things I want to do outside of work.
A highlight of my time at Glass has been the Christmas party. I hadn't been at Glass for long when this took place, and it was a great way to get stuck in with the team and have a lot of fun. Everybody was welcoming and it was especially great for somebody like myself that has worked predominantly remotely. Similar events since have been great icebreakers for new members of the team and are great for some face-to-face time!
My advice for anyone looking for a role in digital marketing would be not to write yourself off as not having the right skills or qualifications. There are so many branches of digital marketing, ranging from technical roles to copywriting and even graphic design, so there are plenty of opportunities for people of all skill sets. There are also lots of free courses and tools online to get up to scratch with current trends and strategies in the industry that will not only set them apart in interviews but will also give them a good feel for what kind of digital marketing career path they'd like to take!
Lastly, I'd say that despite there being a huge range of paths in digital, they don't need to overthink their journey. Simply get started in digital and go from there, there's a lot of flexibility in digital and the ability to work alongside multiple channels will help guide you as you grow as a digital marketer.
PPC roles involve a unique blend of data handling, creativity, and client management skills, and it can be a very rewarding career. Think you've got what it takes? Take a look at our careers page to see the latest PPC opportunities we have available.
Here at Glass Digital, our friendly and knowledgeable team can deliver effective Paid Search management services across a huge range of industries. Book a no-strings PPC consultation with one of our experts to learn how we could deliver return on investment for your business today.
---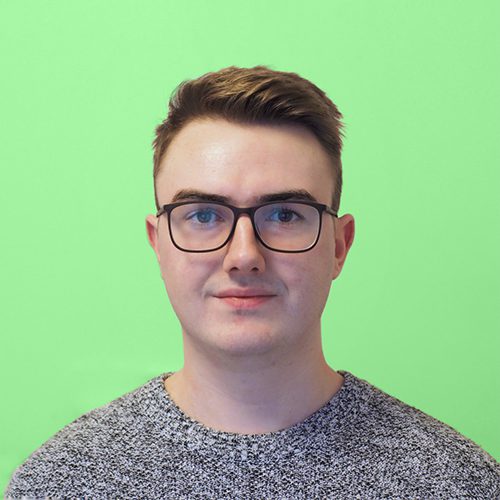 Senior Paid Search Executive