Key technical SEO news, insights, and updates from autumn 2022
The final quarter of 2022 was a busy one for technical SEOs. Between the transition to GA4, the continuing impact of the helpful content update on search performance, and various smaller Google updates, we also saw exciting new developments in emerging technologies like AI and voice search. And let's not forget BrightonSEO back in October, where the industry's best and brightest converged for the world's largest annual SEO conference.
Here, I've rounded up the latest developments and insights from the world of technical SEO this autumn, including summaries of the best talks from the speakers at this year's BrightonSEO.
Zero-click searches are changing the user journey
One trend that's received a lot of coverage this year is the rise of the 'zero click' search — a phenomenon where searchers don't click any link in the search results, and instead either end their search journey or go back to refine their query. Naturally, this can present a problem for search marketers, who rely on clicks to generate traffic and conversions.
SEOs and marketers have been well aware that zero-click searches have been increasing for some time. But back in October, a new survey by Semrush revealed some intriguing new findings about how the search journey is changing.
Analysing data from their own tool, Semrush found that 25.6% of all desktop searches were zero-click. However, they also discovered that 30% of desktop users were refining or replacing their original search in some way. This suggests that keyword refinement is becoming a major part of the user journey nowadays, with searchers taking a proactive role in narrowing down results to get exactly what they want. The survey also found that organic clicks still dominate user behaviour more than any other type of click, including paid clicks or those that came via another Google feature, like Images or Shopping.
The results will provide food for thought for many search marketers: if refinement is playing a bigger role in the search journey, could long-tail keywords be the clue to regaining those lost clicks? At any rate, it's certainly an interesting insight into the changing user journey and the future of the SERP.
The rise and rise of Google Discover
When you think of predictive search, you might think of Google's autofill function. But one Google feature that's definitely worth paying more attention to is Google Discover. This predictive-search driven feed delivers relevant content to mobile users, before they've even entered a search query — taking the search out of search, if you will.
While the Discover feature has been around for a few years (it used to be known as Google Feed), it has grown in popularity in recent years, and now boasts over 800 million users. And, as the predictive algorithm that drives Discover grows more sophisticated, it could become an incredibly effective feature for driving traffic to your website.
Although the specifics of this algorithm are still somewhat of a mystery, there are a few steps SEOs and webmasters can take to help increase the chances of content appearing in the feed. Check out our top tips for boosting performance on Google Discover in 2023 to learn more.
Five key talks from BrightonSEO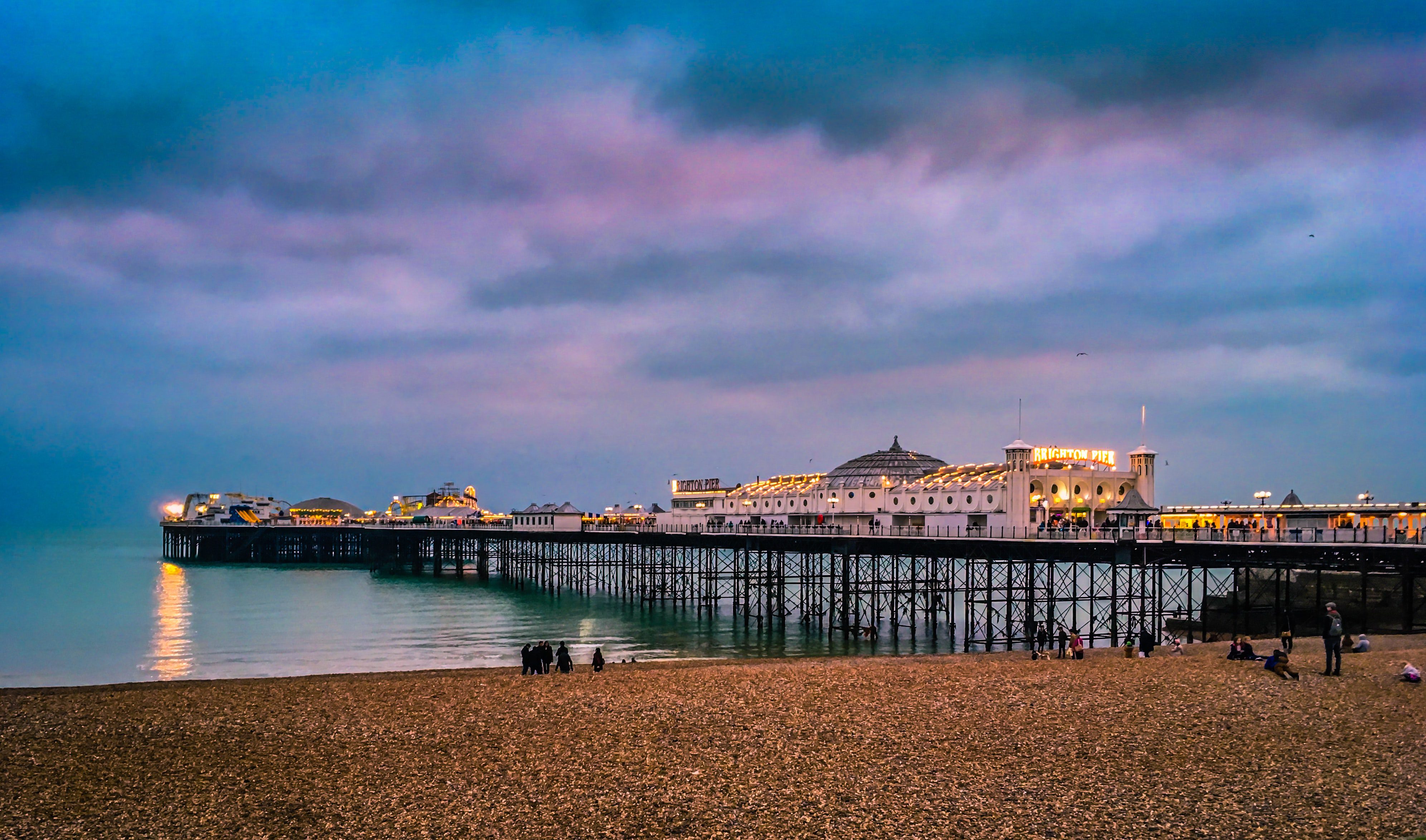 Back in October, I was lucky enough to head down to BrightonSEO to catch up with the latest news and developments in the world of technical SEO. Here, I've rounded-up just a few of the fascinating talks I attended that day.
Unlocking the hidden potential of product listing pages – Areej AbuAli,
Areej's talk focused on driving value when working on websites with no 'tech debt'— that is, websites that don't have millions of URLs.
To illustrate this, Areej shared a method she had used to effectively narrow down the most valuable pages on a site, using a real-life case study from a campaign she had worked on. Areej used data to identify opportunities, and drilled down to create an effective product page filter system without creating more tech debt.
Areej's recommendation was a good one, however, perhaps one of the most interesting parts of her talk for me was her admission that she perhaps focused a bit too much on the tech side while neglecting the content and internal linking elements. Her talk highlighted the importance of considering all the layers involved in SEO rather than laser-focussing on just one element.
A definitive talk on perfecting faceted navigation for SEO and sales growth — Luke Carthy
Following on from a fantastic talk from Areej, Luke took to the stage to further explore the use of filters for improving SEO performance. He broke down the key issues with faceted navigation, echoing Areej's points, and posited two possible solutions: either keep a muzzle on it (make everything non-indexable) or let it off the leash (make everything indexable). The key thing here is to get the balance right, as he perfectly displayed below.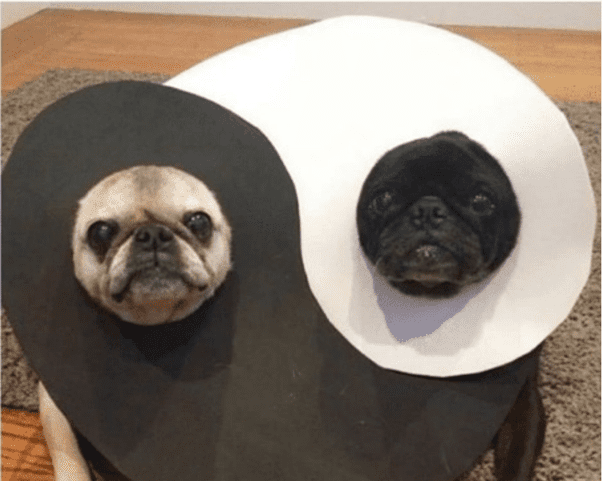 ©Luke Carthy
As well as covering best practices for facet navigation, Luke gave handy tips to identify keyword opportunities via popular tools like Semrush and Google Analytics.
David vs Goliath: the rise of sustainable fashion against fast fashion giants – Monet Blake
To finish the e-commerce talks, Monet gave a brilliant presentation on how smaller brands can use SEO to find competitive advantages against the 'Goliaths' of the industry, looking at online retail specifically. In the case of online retail, this was how sustainable fashion brands were leveraging an increasing consumer awareness of 'greenwashing' to steal back custom from big brands.
Monet also touched on how Google is taking bigger steps to highlight sustainable options in Search, with unique SERP features for pre-owned or used clothes. As well as this, her research showed that searches for "sustainable fashion" are up 66% so far in 2022, with 15% YoY growth.
Key takeaways
Focus on making your site as fast as possible for users
Make sure the indexation is seamless for search engines so new products are picked up faster
Craft helpful and engaging content
Maintain your website from a technical perspective
Holistic search: developing an organic first strategy – Arpun Bhuhi
Arpun gave a great talk on designing an SEO strategy that's centred on the intent of the searcher. She used a real-life example of the keyword for 'M&S bed sheets', which led to a paid ad for Marks and Spencer's bedding guide, rather than a commercial category page.
Her talk honed in on what types of keywords we should allocate to search channels, organic or paid, based on 4 pillars: intent, relevance, organic ranking ability, and paid competition.
Using these criteria, a keyword can then be allocated the most profitable and cost-effective channel bias. Once we know what the channel biases are, we can then start prioritising how to capture the opportunity based on the intent of the keywords: informational, transactional, navigational.
Key takeaway
For true SERP domination, strategy must be shared between Paid and Organic channels. Meeting intent is the key principle that's shared between the two channels.
Why SEOs shouldn't fear GA4 Krista Seiden
From July 1st 2023, Universal Analytics will stop gathering data, and GA4 will become Google's main data analytics tool — whether SEO professionals are ready or not!
GA4 has so far been somewhat controversial in the search marketing community, with many professionals claiming that the latest version of Google's analytics report is hard to navigate and doesn't adequately cater to smaller sites and businesses. In this talk, Krista explained why SEOs should embrace, not fear, GA4, along with her advice on how to make the most of the new features GA4 offers.
Krista shared seven key benefits of GA4:
Gives clarity between users & session
Makes data analysis easier
Analyses helpful content
Reports customisations
Explores data in-depth
More integrations
Advanced reasons – In-app & cross-platform, server-side GTM, measuring core web vitals through GTM
Going beyond Google
Google is still very much the world's favourite search engine, holding a 91.88% global market share as of June 2022. But, there are signs that smaller search engines might be about to increase their reach and visibility. The reason? Users are starting to think twice about what they want from search — including how search engines are using their data, and what they do with profits derived from search activity.
As data protection becomes a growing concern for users, it's likely that privacy-oriented search engines, like DuckDuckGo, will become increasingly popular. Consumers are also becoming environmentally conscious, which might explain why Ecosia — which uses income from ad revenue to plant trees — now has over 20 million monthly users, up 25% from 2019 (TechCrunch). While the figure might be small-scale compared to Google's behemoth share of the market, it is a sizeable audience — and it could be especially valuable if you're looking to attract eco-conscious consumers to your site.
If you're thinking of refreshing your SEO strategy for the new year, get in touch with our team for a free no-obligation consultation and audit to find out how we can help you.
While you're here, don't forget to check out our digital marketing news and advice on our SEO knowledge centre, where you can discover a whole host of tips from our technical SEO, content, and outreach experts.
---