Industry round-up: Google tests card snippets & Amazon personalises video ads
Check out this week's edition of our industry-round up for all the latest digital marketing news, including: Google's latest SERP layout test, the Knowledge Graph designed to help US citizens register to vote on time, and Amazon's new personalised video ads.
Google tests card snippets on desktop (again)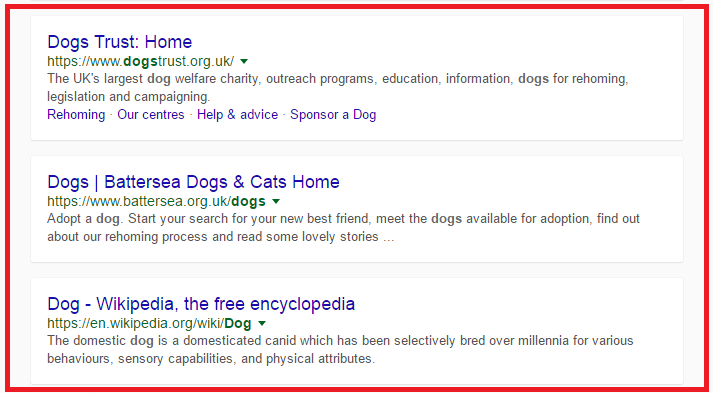 We spotted this morning that Google has been testing card snippets on its desktop search results page — check out the screenshot above.
This layout, which is standard on mobile, was originally tested on desktop in 2013 before the idea was dropped. Whether or not Google will roll this change out permanently to all users is yet to be seen, as is whether it is part of a wider overhaul of the SERP layout.
Google is helping US citizens to vote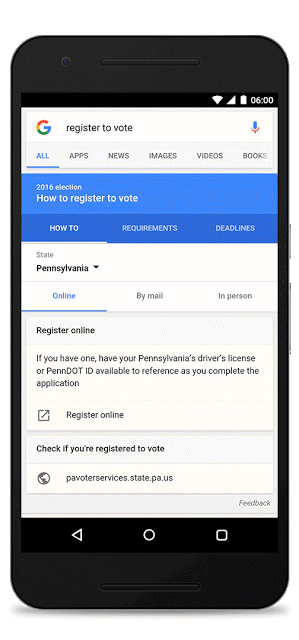 Image by Google
To help people register in plenty of time to cast their vote in this November's US presidential election, Google has created a Knowledge Graph designed to "simplify the voter registration process". As the procedure for registering to vote and the deadline to do so differs in each state, this can be a particularly confusing matter in the USA — the Knowledge Graph (pictured above) gives users all of the location-specific information they need from a simple search of "register to vote".
In last week's industry round-up, we reported that Google has developed a Knowledge Graph to help its users self-diagnose some common ailments; this voter registration aid is further evidence that the search giant is looking to provide its users with the information they're looking for without having to click through to a third-party site. This could have big implications for the world of digital marketing, so watch this space for more developments.
Amazon tests personalised video ads

As we've mentioned in a previous industry round-up, Amazon is the undisputed king of product search, with more users turning to it than Google for online shopping-related searches. However, the global retail giant is not happy to leave it at that — it recently demonstrated personalised video adverts at a recent event in London, according to the BBC.
While targeted video ads are nothing new in the world of digital marketing, these dynamic video adverts, which are tailored on the fly via an algorithm, can be personalised to specific users without any human input on Amazon's behalf. This could potentially take remarketing to a whole new level, with tailored ads pushing products Amazon is confident the viewer is interested in.
Amazon states these ads are in the testing phase, so keep an eye out for them in the near future. If they prove a success, expect more brands to follow their lead.
Follow Glass Digital on Facebook, Twitter, Google+, or LinkedIn for more of the latest industry news, and contact us today if you'd like our help navigating the ever-changing world of digital marketing.
---