Industry round-up: Google changes the SERP layout & revamps AdWords while Apple enters the paid search game
Read this edition of the industry round-up for all of the latest digital marketing news, including: the details of Google's latest SERP layout change, the AdWords revamp for a "mobile-first world", and the introduction of paid search in Apple's App Store.
Google increases the width of its main search results column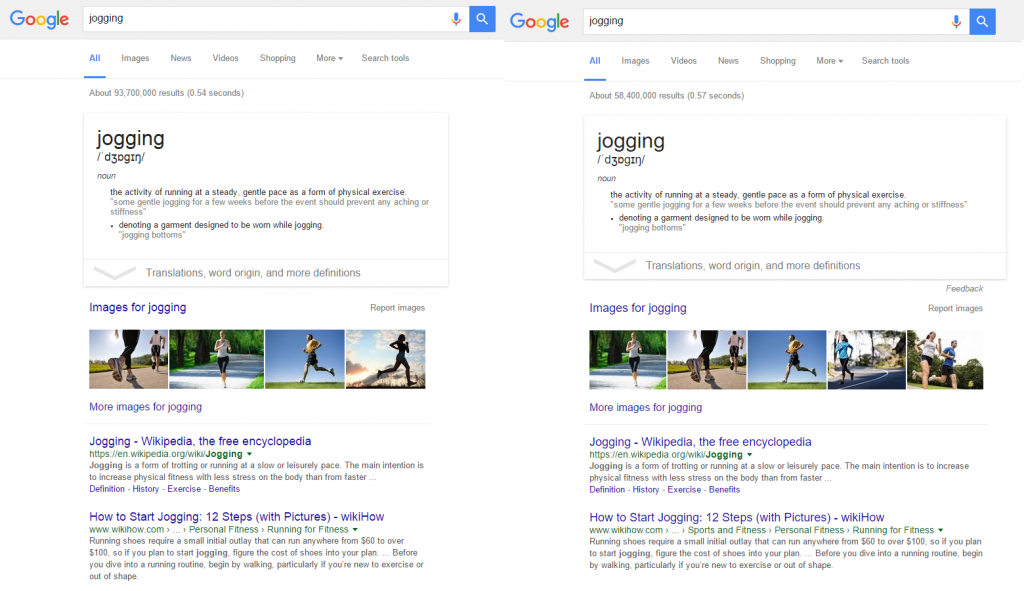 As The SEM Post reports, Google has been testing another major reshuffle of its results page, increasing the width of the left-hand column from approximately 500 pixels to 600 (as pictured above). This is big news in the world of SEO, as it means a potential increase of several characters for title tags.
These changes come after Google's decision to remove ads from the right-hand side of search results entirely (which you can read our thoughts about here). Much like those previous changes, only time will tell what effect they have on PPC and SEO, or if Google even go forward with pushing them out as a permanent feature.
In an article on Moz, Peter Meyers warns that you shouldn't be so hasty in increasing the length of your title tags quite yet. He recommends that title tags still be kept under 60 characters for the moment, based on research conducted on just under 90,000 titles.
Google revamps AdWords for "a mobile-first world"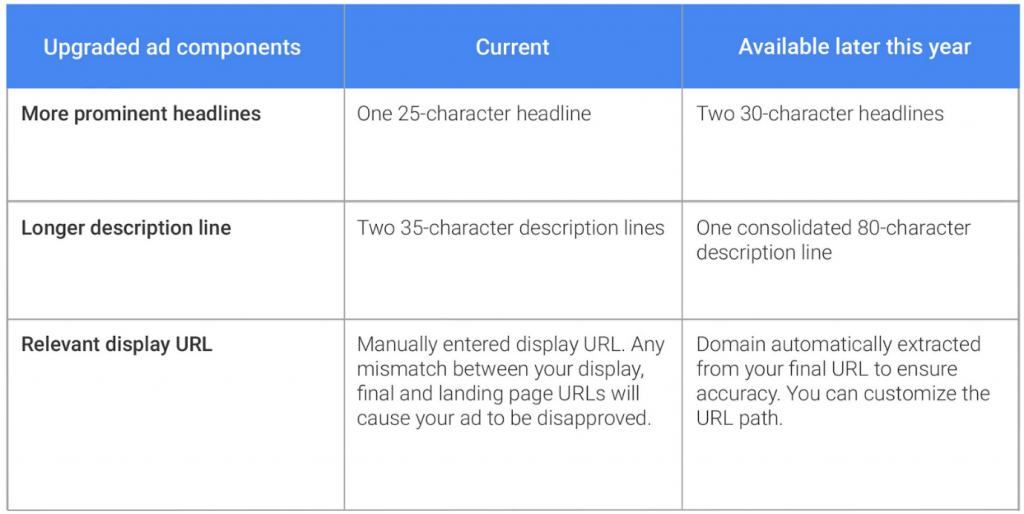 Having confirmed that "more Google searches take place on mobile devices than on computers in 10 countries including the US and Japan" in a blog post last year, Google has begun to redesign the AdWords platform with mobile dominance in mind.
According to the official Google blog, mobile text ads will be getting a total overhaul — they will now feature two 30-character headlines and a single 80-character description line. This is a major increase on the previous limit of one 25-character headline and two 35-character description lines, giving advertisers plenty more space to play with. The change will roll out later this year, and Google has encouraged its users to start planning for it now.
In another big change to the AdWords platform, users will be able to set individual bids for mobile, desktop, and tablet. This will allow businesses to target the keyword for the device most valuable to them, giving them much more control over their bidding options.
Apple introduces paid search results in the App Store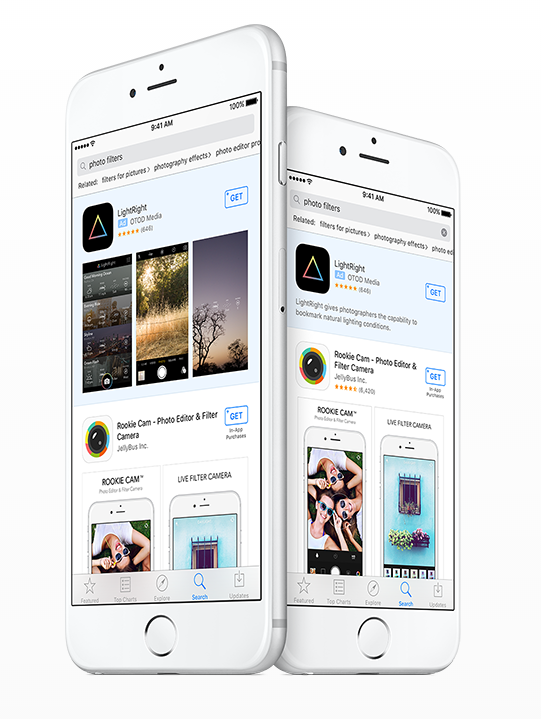 Apple's App Store is also set for a major change, with paid ads being introduced to the platform for the very first time. A single paid advertisement will sit at the top of search results in the platform, and much like in Google and Bing, app makers will be able to target ads to users of a certain gender, age range, and location.
Alongside this change, the technology giant has also announced that it is going to half the 30 percent commission it takes on all digital sales made through its platforms to 15 percent. This has come as somewhat of a shock announcement, but Apple will be hoping the revenue generated from paid search results leads to an overall increase in profit. According to The Financial Times, the company's digital services have overtaken Mac sales to become the its second-biggest seller behind the iPhone, so it would make sense that the company would invest more attention into increasing the income generated by the App Store.
For more digital marketing insights, follow Glass Digital on social media. Connect with us on Facebook, Twitter, Google+, or LinkedIn.
---