Industry round-up: Delayed Penguin and Black Friday fallout
We posted our last industry round-up on 20 November and a lot has happened since then, including the announcement that Google is not launching Penguin 4.0 this year — making it 14 months since the last algorithm update. Google also came out with an uncharacteristically clear stance on how Google My Business ranks listings according to the number of clicks made by visitors. Characteristically, however, it then changed its mind. Additionally, Black Friday has been and gone, and it was an even bigger ecommerce event than last year!
No Penguin update in 2015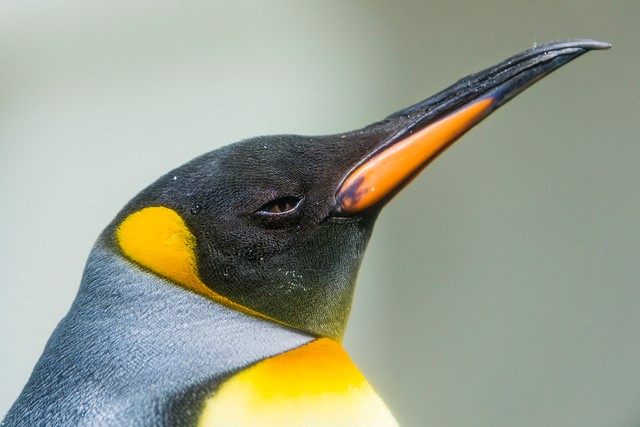 Webmasters and SEOs around the world have waited since 18 October 2014 for Google to release the next big Penguin algorithm update. A Google spokesperson made a statement to Search Engine Land:
"With the holidays upon us, it looks like the penguins won't march until next year."
Google's Gary Illyes had previously warned that they wouldn't release the next Penguin update unless it was completely finished, and it seems that this is exactly what's happened. This will, no doubt, frustrate anyone who was penalised back in 2014 and has fixed their site's issues and has been waiting for an update ever since.
The term "game changer" is perhaps overused in this industry, but I'm going to use it anyway: Penguin 4.0 is likely to be a game changer, as it is expected to be a real-time algorithm. This means that SEOs and webmasters will be able to make changes to a website and see the results much quicker than previously, as they waited for manual data refreshes or an algorithm push.
Google couldn't make up its mind about Google My Business rankings
On 2 December Google said that clicks affected Google My Business rankings. Then it changed its mind on this later that day.

Screenshotted by Mark Traphagen before Google changed it to:

This change of mind from Google's Rahul J has caused a lot of SEO professionals to speculate and hypothesise on forums. As nothing can be said conclusively just yet, we're suspicious of anyone claiming to fully understand Google's stance on Google My Business rankings.
Glass Digital's Business Development Director, Simon Proctor, had this to say on the subject:
"There are always going to be grey areas, conflicting messages and different ways of interpreting Google's guidelines. The trick, really, is to focus efforts on doing the right things that we are sure about. The grey area in this case is not something that can easily be manipulated anyway."
Occasionally, Google is more than a little confusing with its guidelines, but it's our job to follow the facts, not speculation, and we advise clients and any other readers to do the same.
Black Friday 2015
The total UK online spend for Black Friday 2015 was £1.1bn. According to Experian-IMRG, this is 36% more than Black Friday 2014. On top of the increase in spend, there were increases in reviews and cart abandonment.
Reviews rose by 13% during Black Friday
During Black Friday, Trustpilot reported that the rate of reviews left by customers rose by 13%. There was also an increase of 11% for bad reviews. We asked our Head of Outreach, Jade Denby, for some insight:
"Last year, we learned that many sites couldn't handle the increase in traffic during Black Friday. This year, we learned that the customer service teams and delivery services could not perform under the added stress. Ahead of Black Friday 2016, try to communicate with customers: tell them when waiting times and delivery periods are likely to increase. This will manage expectations and limit the number of bad reviews at this crucial time."
Increase in cart-abandonment rate by seven percentage points
According to Barilliance, the average cart-abandonment rate during the Black Friday–Cyber Monday weekend was 72%, which is an increase of seven percentage points from last year. Cart abandonment varied depending on device: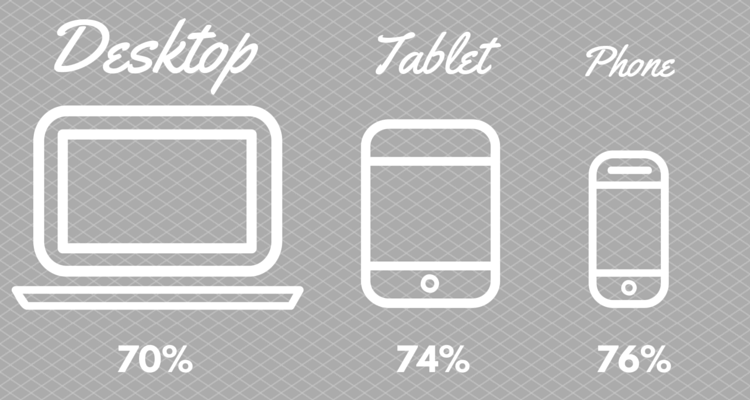 As the run-up to Christmas is one of the busiest times for everyone in the digital marketing industry, there's no time to catch our breath as the smoke clears from Black Friday and Cyber Monday. However, it's important to look ahead to January and next year as a whole.
A solid digital strategy is the best way to start 2016, so please contact us if you'd like to speak with one of our business development managers and see how we can help you.
---