First party data: Why affiliate marketers need it and three ways to use it
When it comes to powering your affiliate campaigns, having access to reliable, relevant, and accurate data on your customers is essential. And, where better to get this data than directly from the source? After all, your customers are the experts on themselves.
This kind of data is known as first party data, it could just help you to supercharge your affiliate marketing in 2023. Here, we'll share all the key details on first party data, along with three ideas for collecting and using it to improve your strategy.
What is first party data?
First party data is any kind of information collected by the advertiser or merchant directly from their customers or website visitors. It can typically be gathered from your organisation's existing channels, without the need for third party cookies or tracking.
Because of the way the data is shared, there are minimal GDPR or privacy requirements involved in gathering many types of first party data.
What are the key benefits of using first-party data in affiliates?
So, just how does first-party data compete with second or third party data?
By far the biggest advantage of this type of data over second or third party varieties is that it tends to be more trustworthy. It's information about your customers, from your customers. So, you can be confident that the insights you're getting provide a highly accurate view of consumer behaviour within your sector and target demographics.
Another big advantage of first party data is that it's relatively easy to gather. Almost all online customer behaviour will leave behind a trail of first party data, even without cookie tracking. Most transactional data — like purchase histories or loyalty scheme engagement — is freely given to you by your customers. This means it is a privacy-friendly and cost-effective source of data. All you need to do is gather and analyse it.
After you've got the data, it can bring all sorts of benefits to your affiliate campaigns, including:
Increased personalisation for more relevant campaigns

Improved customer retention and loyalty

Better ROI and higher conversion rates
What are best sources of first-party data for affiliate marketers right now?
Some of the best sources of first-party data for affiliate marketers right now include:
Website analytics

Social media engagement data

Transactional data, such as purchase history and cart abandonment

Loyalty scheme or points program usage data

Granular cart data, such as average order values or product quantities

Email marketing data, such as open rates and click-through rates
What's the difference between first- and zero-party data? 
The difference between first and zero party data comes down to the way that customers share their data. First-party data is collected directly from customers or website visitors via your organisation's existing channels. Zero-party data is information that customers share willingly and proactively with a business in order to improve their own experience. Surveys, feedback forms, and more can all be considered zero-party data, as they're willingly provided by the customers themselves.
First-party data in the post-cookie world
Google has announced that it hopes to phase out third-party cookies in Chrome by late 2024 (TechCrunch). In a cookie-less future, first party data could offer affiliate marketers an effective alternative to third-party cookies, providing a more secure and privacy-friendly way of tracking user behaviour. So, it's highly probable that utilising first-party data will become progressively more important over the next few years as third-party data stops operating.
As affiliate publishers have access to a lot of first-party consumer data, they are likely to find themselves in a powerful position as the demand for it grows. As such, marketers will be required to build better partnerships with publishers to access and share it.
3 ways to use first party data
There are many ways to integrate first party data into your affiliate campaigns. Here are three ideas to get you started:
Personalisation: You can use consumer data such as purchase history to help to personalise the user experience with targeted content, recommendations, and promotions. Offering a more relevant experience is likely to improve conversion rates and fuel customer loyalty.

Segmentation: First party insights can also be used to segment your audience based on demographics, interests, or behaviour patterns. By splitting your audience into more narrowly defined sub-demographics, you can deliver more targeted campaigns.

Retargeting and remarketing: You can use first party data to effectively retarget customers who have shown previous interest in, or engagement with, your products or services. This can be achieved via email marketing or targeted advertising.
Can paid search and affiliate channels share first-party data?
PPC and affiliate campaigns can work together to collect and implement first-party data, as both channels rely on data-driven insights to create effective campaigns. However, if you're not careful, the two tactics may end up competing for the same audience. So, you'll need to ensure both campaigns are aligned and working to complement — rather than counteract — each other.
Better still, find an agency that offers both PPC and affiliate services, so they can manage everything for you. Here at Glass Digital, our affiliate marketing experts have a proven track record for delivering results on both ecommerce and lead-generation affiliate campaigns. And, they can work closely with our PPC management team to share tactics and data, adding further value to your campaign.
If you're interested in working with our affiliate management team, get in touch today to hear more about how we can make first party data work for your brand.
Want to improve your affiliate marketing knowledge? Then take a moment to sign up to our digital marketing newsletter, TL;DR Fridays. We round up the latest news stories and must-read articles from the world of SEO, affiliate, and PPC and deliver them straight to your inbox every Friday. It's totally free to join, and we promise we'll never spam your inbox with pushy sales emails. Sign up today.
---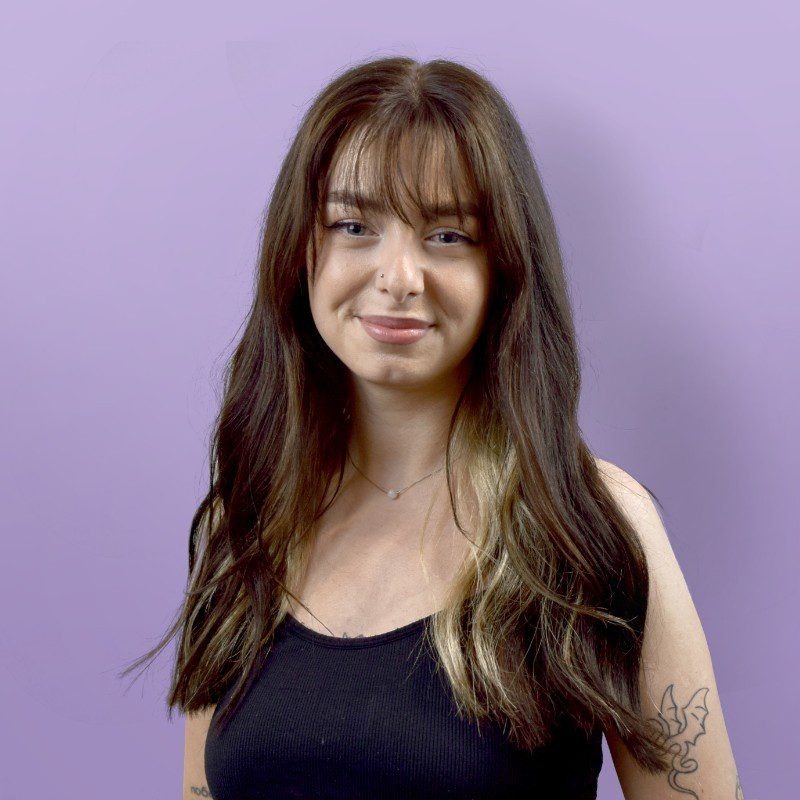 Performance Marketing Manager