Easter at Glass Digital: A pub quiz, a buffet, and (too much!) chocolate
We've been very busy here at Glass Digital this Easter! Here's the lowdown…
Staff came in on Thursday 24th and found the Easter Bunny had paid a visit to the office, with an Easter egg awaiting each member at their desk. There was only a minimum of gloating over who had the best egg, although there was uproar when it emerged that there had been a bit of covert egg swapping going on by the team members who'd arrived at the office early.
To celebrate Easter and start the bank holiday with a bang, we held our very own pub quiz at Glass Digital HQ on the evening, complete with a scrumptious buffet which every member of the team contributed to.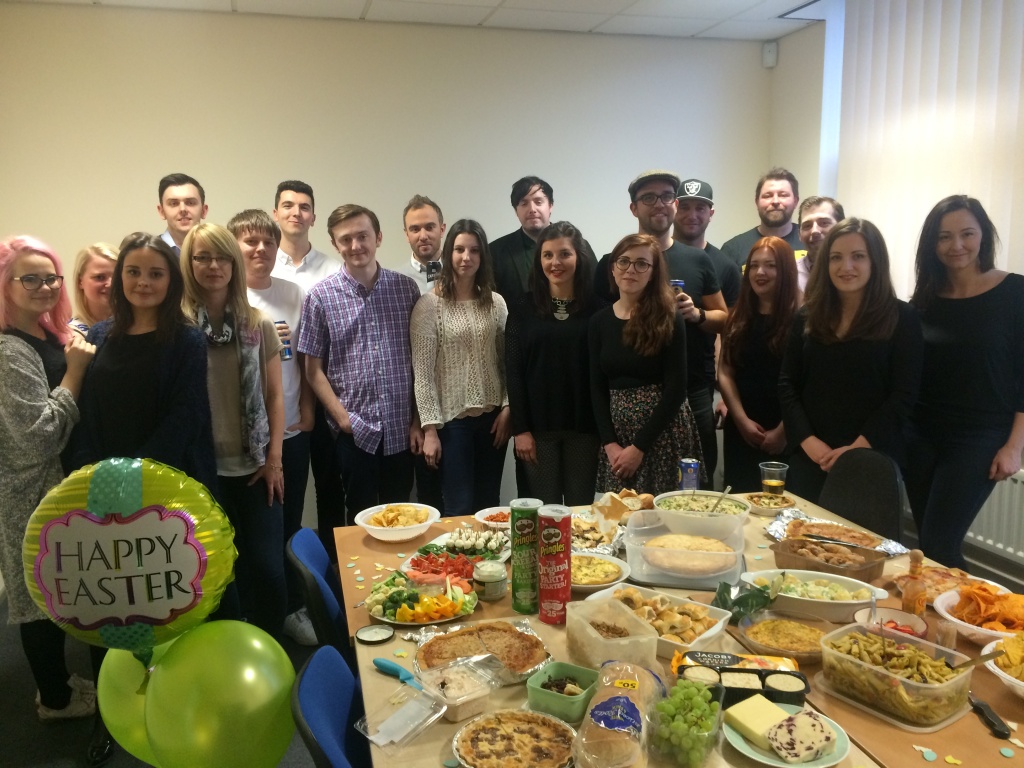 Luckily, none of the team were struck down by food poisoning, and after we'd enjoyed the delicious spread and a few drinks, we began the highly anticipated Glass Digital Easter quiz.
Our very own in-house quizmaster Rachel Handley put the excellent quiz together, with Jonathan and Chris contributing their own rounds as well. Special mention also goes to Josie, who organised a 'Getting to know Glass Digital' round where we had to match the embarrassing story or childhood photo to the corresponding team member. Thanks as well to all of the good sports who contributed their stories (or had their stories contributed by another team member!)
Here are a few questions from the quiz so you can see how you'd fare — answers at the bottom of the page:
Phobophobia is the fear of what?
What is the single most expensive thing ever built?
Around a quarter of the world's hazelnut supply is used to make what?
Bundesligahar is the Danish word for what?
Which 1996 film was redubbed because American audiences found the accents too hard to understand?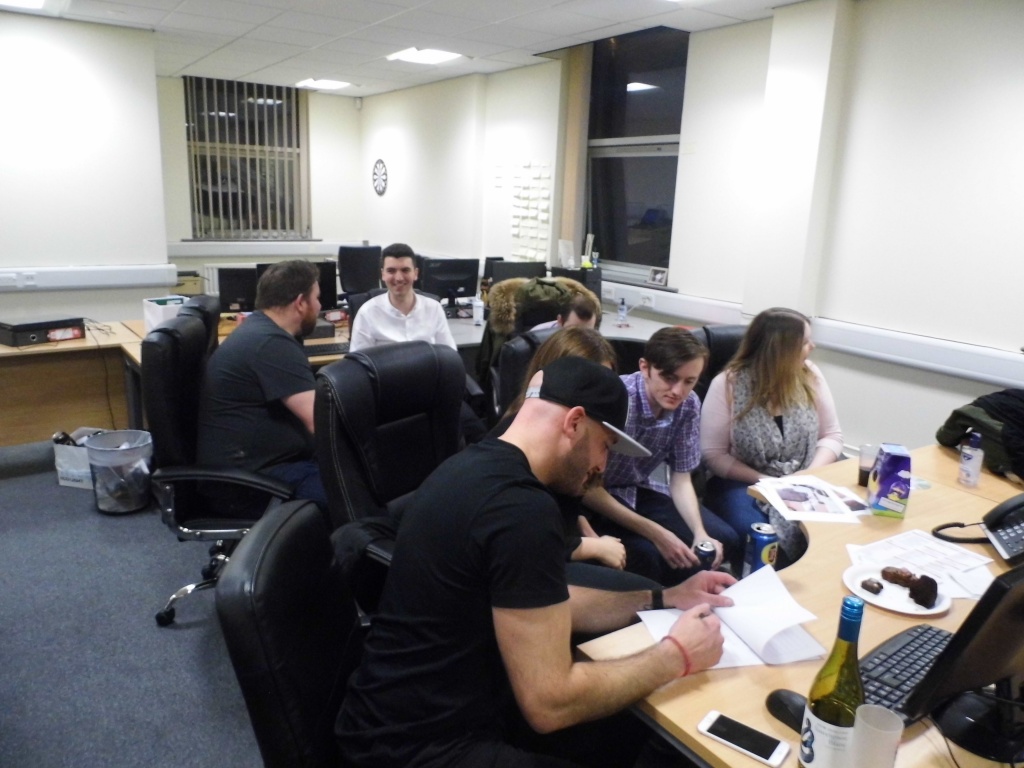 After a few hotly contested rounds, Chris, Mel, Jonny, and Lauren emerged worthy winners due to their unparalleled knowledge of movies, Easter number ones, and freshwater fish. This makes whizz kid Chris Thompson the two-time champion of the office quiz and the man to beat at the next event.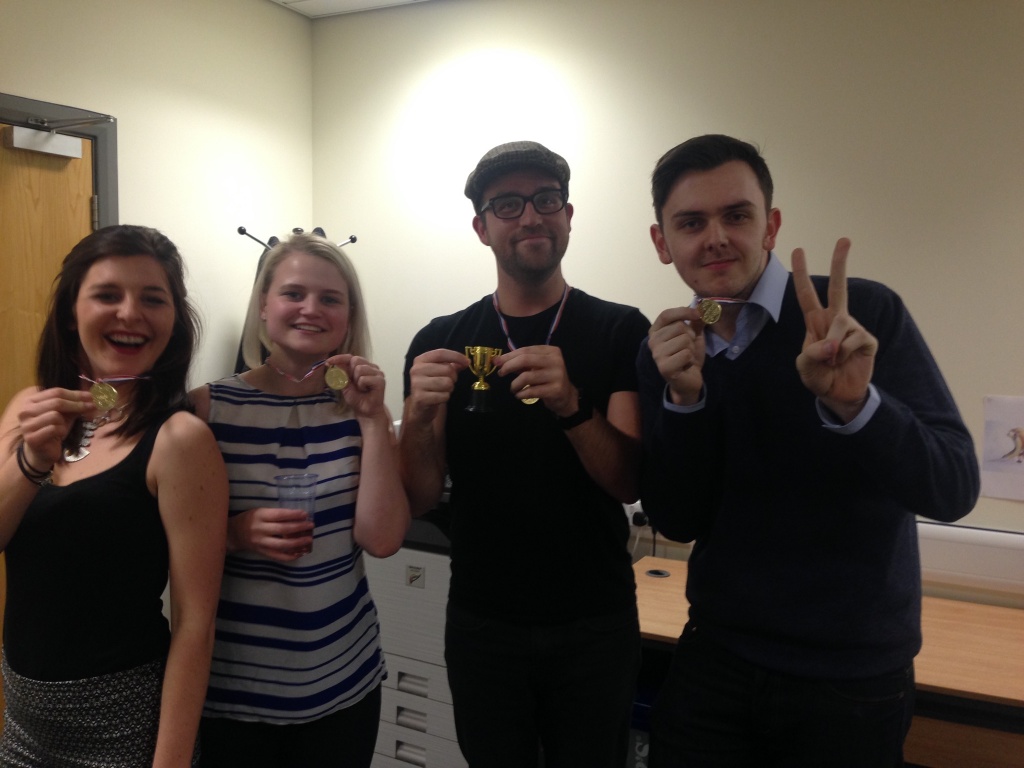 While the winners celebrated, the rest of us drowned our sorrows, and we were all on speaking terms again by the end of the night.
We hope you all had a great Easter as well, and we eagerly look forward to the next office event!
And here are the answers to those questions:
Phobias
The International Space Station
Nutella
Mullet
Trainspotting
If you'd like to join our team, we're always on the lookout for the best talent in the North East, and you can take a look at our careers page to see our current opportunities. If you think you'd be a great fit for a department which isn't hiring at the moment, we'd still love to hear from you — get in touch with us today and let us know why you think you'd make a great addition to our team.
---