Charity bake-off fetches funds for dog shelter
Back in May, we published a blog post to let you know that we had been hosting weekly bake-offs to raise money for some of our favourite charities. Here's how it worked:
One volunteer brought in homemade treats each week.
Each slice was sold for £1.
Once all the volunteers had baked, everyone voted for their favourite.
The money was donated to a charity of the winner's choice.
After receiving rave reviews for her vanilla biscoff cheesecake, Outreach Executive Melissa took the crown and decided to donate the proceeds to The Silver Line, a helpline for older people.
We'd all had a great time baking, tasting, and raising money for charity, so we decided to do it all again.
During Bake-Off Round 2, we were treated to everything from Nutella and jam brownies to feta pastries, and we raised £138 in the process. But, of course, there could only be one winner…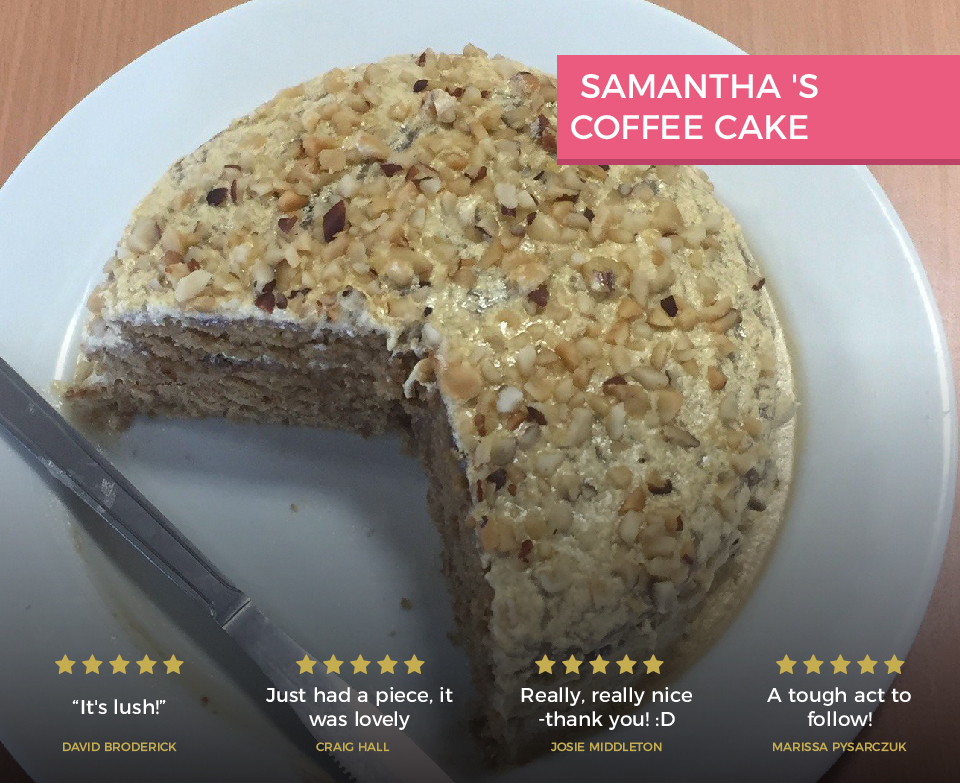 After wowing everyone with her own take on Mary Berry's cappuccino coffee cake, Organic Search Executive Samantha Taylor took the crown!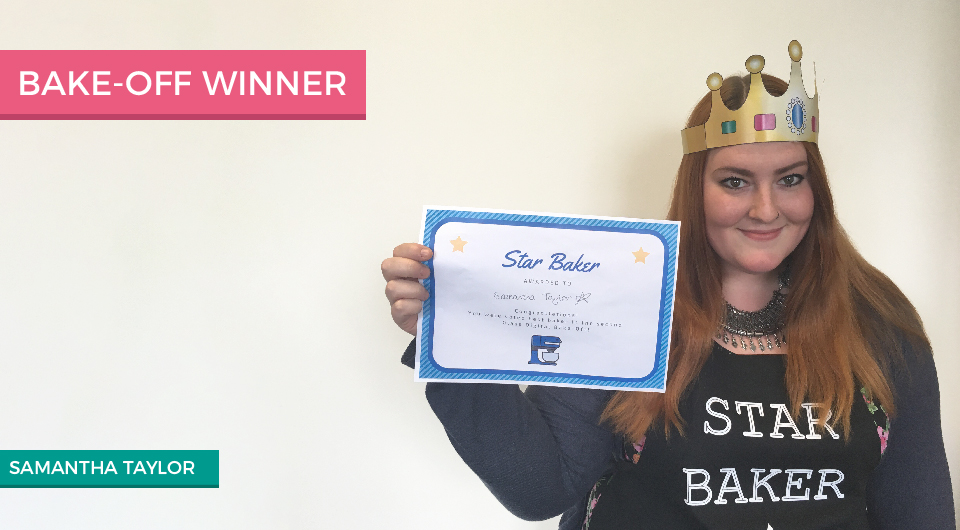 Samantha decided to donate the money we had raised to Maxi's Mates, a dog rescue and rehoming centre that helps strays in her area. She said: "I chose Maxi's Mates because they're a local charity to me and one that I've supported for a while. In 2010, I adopted my dog from Waterfall Kennels in Guisborough, which was where Middlesbrough council placed stray and unwanted dogs.
"When it was announced that the kennels would close in 2015, there was a lot of uncertainty as to what would happen to the homeless dogs. Fortunately, Maxi's Mates stepped up and found an alternative site, and have been working hard ever since to make sure that local dogs find their forever home. As an animal lover, it was a no-brainer to pick them; they're extremely dedicated and I love what they do."
If you would like to make a donation to Maxi's Mates, you can do so here.
We've all loved being part of the two bake-offs we've hosted so far, and are proud that we've been able to donate money to some fantastic charities. And, it certainly won't be long before we're looking for new ways to support more great causes.
---