The 5 hottest affiliates to look out for in Q4 2022
The final quarter of the year is typically one of the busiest and most lucrative trading periods, with major ecommerce events like Black Friday and the Christmas shopping season taking place during this time. For many brands, the last few months of the year can present a fantastic opportunity in terms of affiliates — but only if you are ready to take advantage of it. So, if you aren't already planning your affiliate strategy for Q4 2022, now's the time to start!
If you want to prime your affiliate campaign for success this autumn, it's important to select affiliates that will align with your brand and have the right audience. In this post, I'll share five of the best affiliates for the last quarter of 2022.



UNiDAYS
In my opinion, the hottest and best-performing affiliate for this autumn will be UNiDAYS — the world's largest Student Affinity Network. With over 20 million verified members, this affiliate provides students with a digital verification to access exclusive student discounts from more than 800 brands across different verticals.
UNiDAYS are quick to respond to new trends among younger demographics, which makes them a must-have affiliate. For example, the brand recently commissioned a study of 3,144 students across Australia, USA and the UK and found that students are experiencing mixed feelings about coming back to their studies in the wake of the pandemic. Mental health and wellbeing have become a primary concern for today's students, which presents an opportunity for brands to cater to these shifting patterns.
The alternative for smaller and more niche brands would be Student Beans, the second most popular student discount application. They also work with single-use codes and provide various exposure packages for brands.



Klarna
Klarna has been a key affiliate for our jewellery and fashion clients lately. With 16 million users in the UK, the 'buy now, pay later' giant now operates in more than 18 different markets, meaning it offers access to a huge pool of consumers across a variety of demographics. Klarna recently expanded its offering to include shopping discovery, an influencer marketing platform, and even a comparison-shopping service.
In particular, the shopping discovery feature on the Klarna app has driven great traffic and conversions for our clients in recent months. This nifty feature works as an affiliate where customers can search for certain brands and products that they're interested in buying. Users of the Klarna app get notifications when the price of the products in their wish list is reduced, helping drive conversions on discounted products. The app also makes it easy to complete the purchase, and even helps the customer track their order as it progresses, making the purchasing process as smooth and hassle-free as possible.
It's easy to see why consumers are flocking to this app, which is why we predict that Klarna will be an important affiliate in Q4 2022.



Honey
Honey is a browser extension that automatically applies discount coupons at the checkout, and currently boasts over 17 million active users worldwide (entrepreneur-360). The extension is integrated with 24 networks and its website has more than 20 million visits each month.
Honey also recently expanded to include an option to earn cashback rewards through their desktop's browser extension, mobile app and IOS Safari for a mobile extension. Users who earn Gold points will now be able to redeem the points through their Paypal account. This provides an extra incentive to shop, potentially driving sales and conversions. So, it's easy to see why this affiliate is likely to be popular in Q4 this year.
To be optimised for Honey, brands must use affiliate networks so Honey can get commissions for driving sales. The minimum required commission is 3% and to upgrade to Honey Gold, the commission is 5%. So, you'll need to make sure this commission model is compatible with your campaign.



Oculizm
Oculizm is a newer affiliate that you most likely have not heard about yet, but it's set to be a huge trend. This affiliate offers a fully customisable, shoppable social media gallery, which is hosted on the brand's own website. The gallery pulls photos from social media sites using a specific hashtag around the brand, and the selected photos appear in the gallery. Users can scroll down the website and see a carousel of user-generated photos which they can click on to read about the product and complete a purchase. You can check out our client Apatchy London's example of a shoppable gallery to see this affiliate in action.
The gallery looks great on the brand's website and makes the purchasing decision-making process easier and quicker, as shoppers can see how the products will look on other customers, as well as getting inspiration for how to style them with other products. It also increases consumer trust in the brand through social validation which results in a higher AOV and conversion rate. It's perfectly suited to fashion or homeware retailers, as this sector tends to be popular with social media users.
There are no integration costs, and integration is simple and only takes a couple of days, making this a very cost-effective affiliate that is sure to be popular next quarter.



Savoo
The last affiliate that is going to be promising in the next quarter is Savoo, a discount site that receives more than 500,000 monthly visits, with the majority of sessions coming from consumers in the 25–34-year-old bracket. The discount site offers exclusive discounts for the most popular brands and offers great paid exposure packages. Brands that wish to be featured on Savoo's website are required to pay an integration fee which also includes exposure for the brand.
Savoo is currently working with over 3,000 of the UK's biggest retailers. It provides an opportunity to support various charities by donating 50% of each commission to users' chosen charities on their behalf. Users simply need to sign up and choose the charity they would like to donate to. So, it's sure to strike a chord with ethically-minded consumers, especially in the run-up to Christmas, when people are known to feel more charitable (campaign).
Want to work with an affiliate marketing agency that can help your business evolve in Q4 and beyond? Book a free, no-obligation consultation with one of our experts to learn more about how we can help your brand today.
---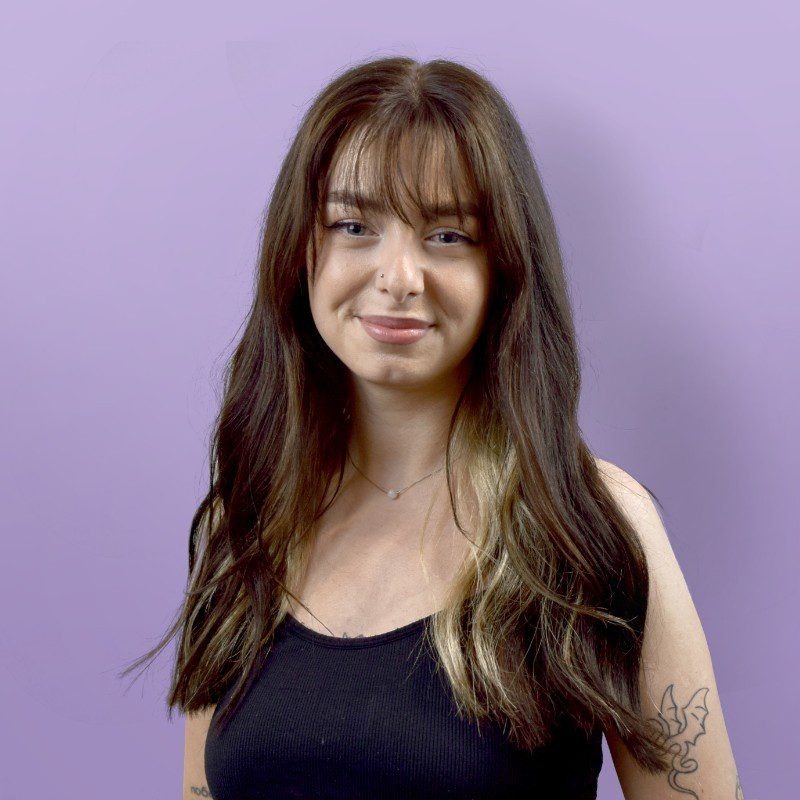 Performance Marketing Manager